Coleman Kt196 – Specs, Problems & Upgrades
Coleman Kt196 is an off-road go-kart made for kids, anyone under 5'10" can easily fit into these go-karts. However, If you're taller than 6′ then it will not be comfortable to sit inside. This is a 2-seater Go-kart and can carry up to 400 lbs weight without causing any issues to the engine or chassis.
Coleman Go-karts are all made in China and are therefore available relatively cheap (price on Amazon) to US-made Go-karts while also maintaining good quality. But they are not free of faults! There are a few problems that you should know about before you make a purchase. But before we discuss the problems, here's a quick overview of this go-kart: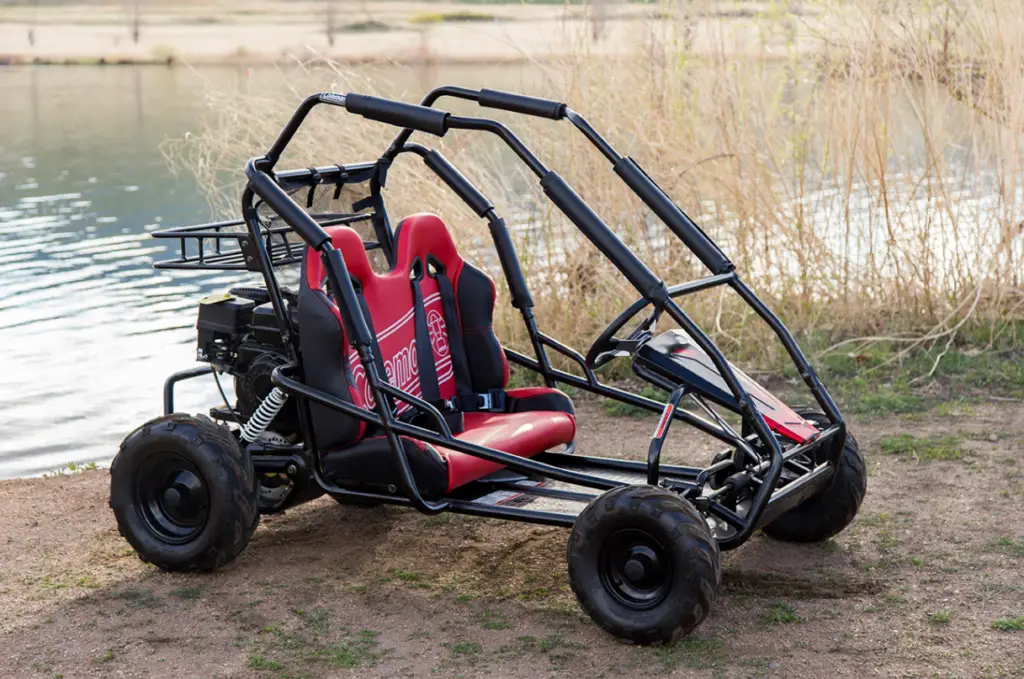 Engine Specs
The engine used in Coleman kt 196 is a 196cc, 4-stroke Honda clone engine. Which is very popular among go-karts and minibikes and has more than enough speed and power for a small chassis like that of kt196.
| | |
| --- | --- |
| Engine Type | 4-Stroke, Over Head Valve and Single Cylinder |
| Engine Cooling | Air cooling |
| Fuel Capacity | .95 Gallons |
| Bore x Stroke Ratio | 68×54 mm (2.68×2.13 in) |
| Valve Clearance (Int/Ex) | 0.10 ± 0.15 mm / 0.15 ± 0.20 mm |
| Compression Ratio | 8.5:1 |
| Displacement | 196cm³ / 11.96in³ |
| Horsepower | 6.5 hp |
| Rated Torque | 8.11 ft-lb @ 2,500 RPM |
| Top Speed | 20 mph |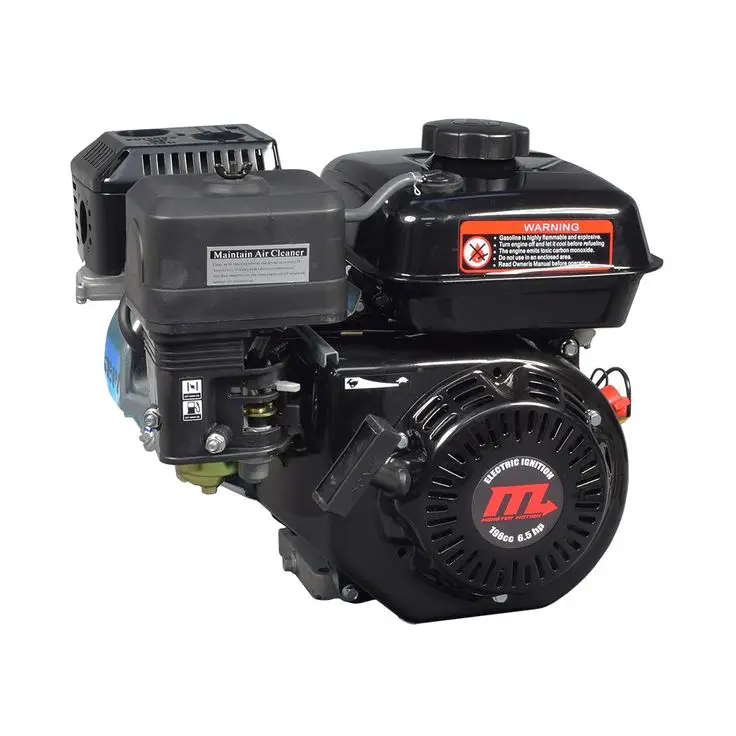 The engine comes with a speed governor that limits the speed to roughly 20mph, which is more than enough for a kid's go-kart.
However, if needed, you can remove the governor and take the top speed up to 30-35 mph. (More on that later)
Drivetrain
Coleman Kt 196 uses a CVT/Torque Converter which is an automatic transmission and has infinite amounts of gears.
Torque converters are definitely better than clutches for any off-road go-kart, the reason being that clutches do not provide enough torque to the wheels for off-road driving where there are several starts and stop situations where high torque is required.
But the downside is that torque converters cost a whole lot more than clutches and therefore if you even need to replace them, it will cost more.
Tires & Suspension
The tires used are AT145/70-6 in front and 16 X 6-8 in the back.
| | |
| --- | --- |
| Front Tire: | AT145/70-6 |
| Rear Tire: | 16 X 6-8 |
Since the go-kart is for off-road purposes, it has a ground clearance of 4″. In addition, they also have 4 Shock Absorbers that can be further upgraded with shock absorbers with stiffer springs.
Chassis
Overall the chassis is of very good quality and will last a long time before you run into any frame-related problems. The frame is made of steel and will withstand all the wear and tear that comes from kids' rough driving.
It is a double seater, but the seats aren't adjustable and as mentioned before, if you're taller than 6′ it won't be very comfortable. You might be better off buying a family go-kart if the purpose is to have both adults and children drive it, in such go-karts the seats are adjustable. One example of such a go-kart is Trailmaster 150 XRX.
Common Problems
These Go-karts are great for their price but are not free of faults! Since it comes with a Chinese-made Honda clone, the problems are almost inevitable. Along with the Engine, the torque converter will also cause issues from time to time. Here are the most common problems:
1. Engine Stalling and Shuts Off While Driving
This is very common with all Chinese-made Honda Clone engines and the culprit usually is the carburetor. To fix this problem, here are the steps:
Check Gas tank to make sure that the only thing in there is Gas and no wate or other liquid material. If it does contain water, then empty both, fuel tank and the carburetor bowl.
Check if the spark plug is worn out.
Check if the Air filter is preventing the air to enter due to being wet or being covered in dust.
Check the fuel line to make sure the gas is reaching the carburetor.
Clean/Replace the Carburetor: The most probable cause of the problem is the carburetor. Some times, the carburetor is not sending enough fuel to the combustion chamber.
You can either take the carburetor out, clean it and assess what the problem might be, or replace it with a $15-20 new carburetor like this one.
2. Torque Converter Belt Breaks
The belt will break, which is inevitable if the go-kart is driven long enough. The solution is to replace it with an original comet belt that is of the correct size.
The belt that will fit kt196 has a Length of 27-3/8″ and the Width is 3/4″. You should look for part number: 203589 while buying a belt. If you buy a wrong-sized belt, they will wear very quickly. The original comet belts will last the longest but are expensive.
Apart from these two problems, you might also notice that the chain connecting the torque converter to the axle is too loose. You can check out a Drive Chain Tensioner.
Upgrades
20 mph on a kid's go-kart is more than enough! But as they get older, that won't be the case. Here are the best upgrades you can make to make this go-kart more powerful.
Engine
The easiest way to make the go-kart more powerful is to use a more powerful engine like a Tillotson 212 or Ducar 212. So if you have a budget of $200-250 it isn't a bad idea to buy a new engine, it will save you time and effort.
However, there are performance parts that you can buy for the honda clone and it will make the factory engine almost as powerful as Tillotson or Ducar for way cheaper.
Governor Removal/Bypass
You can remove or bypass the speed governor that is present in the engine. We have a tutorial on how to remove the governor that you can check out.
Please make sure to buy a billet flywheel and billet rod once you remove the governor. The flywheel and rod of a Clone engine should not be trusted for high rpm.
Stage 1 Kit
If you know anything about engines, you'll know that the way to increase power is to give it more air and fuel in less time! Stage 1 kit comes with an upgraded air intake and exhaust which will allow better air circulation.
The kit also includes a larger main-jet (0.36 and 0.37), a bored-out emulsion tube that will help the carburetor to take in more fuel, an 8-degree advanced timing key, and an 18 lb Valve spring.
You can expect a 2-3 hp increase in power and expect the top speed to be 40-45 mph!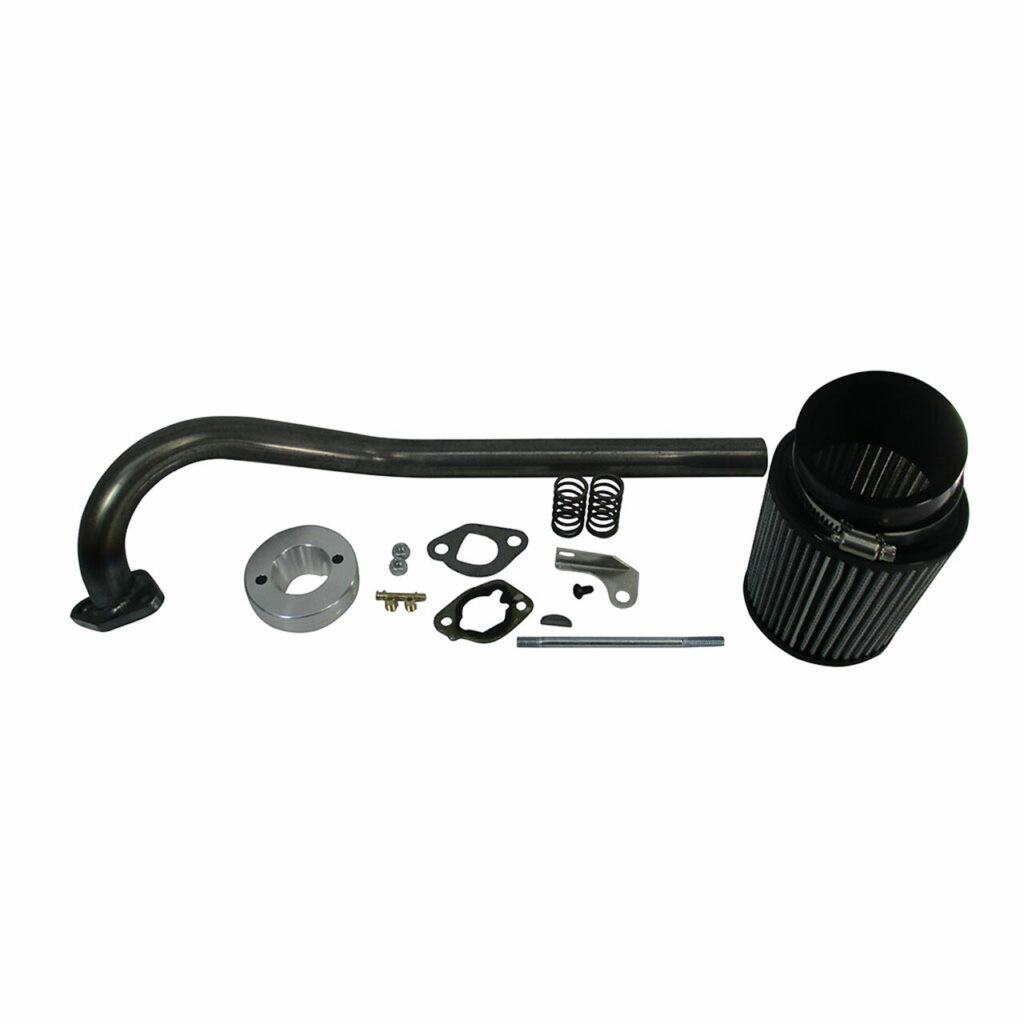 OMBWarehouse Stage 1 Kit
1 Exhaust Pipe
1 Air Filter
Larger Non-EPA main jet
Gaskets
8-degree advanced timing key
0.36 and 0.37 main jet
Bored out Emulsion tube
Stage 2 Kit
Stage 2 kit has everything from stage 1 + a Non-EPA style carburetor. and Valve Springs The carburetor allows for a slight increase in performance. Valve springs will further remove the speed limit set by stock valve springs. You can expect to hit 45-50 mph with this kit.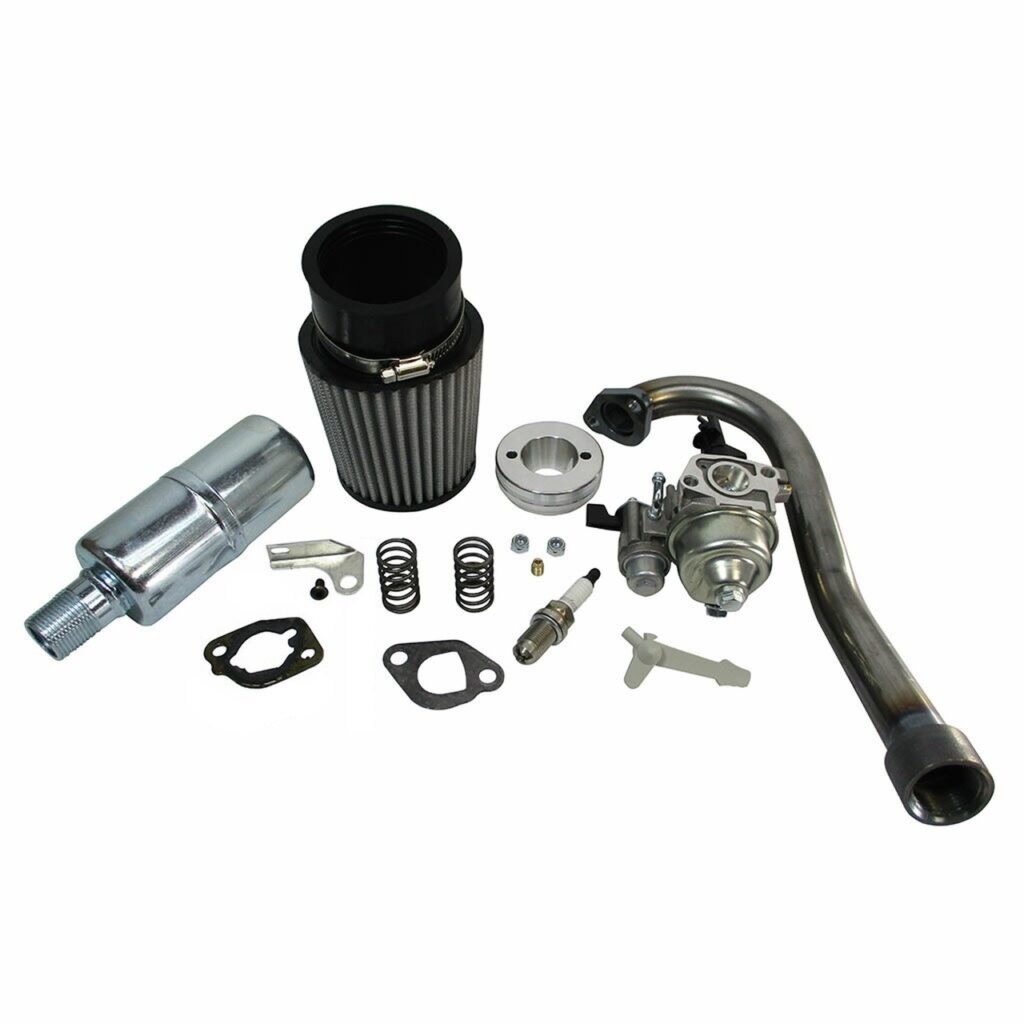 OMBWarehouse's Stage 2 Kit
Everything from Stage 1 Kit +
Non-EPA style Carb
We won't cover all the mods in here, but we do have a complete guide about performance mods that can be made on Predator 212, honda clone engines are almost identical to the harbor freight 212cc engine, so that guide will help your case as well.
Conclusion
Coleman Kt196 is a good go-kart for kids and teenagers but isn't free of problems. It is cheap in comparison to other options in the market (~$1200) and can be easily upgraded.
Overall, this go-kart is worth its money and will last for a good number of years (long enough till your kids grow up and won't need it anymore). You can also check our list of best off-road go karts for other impressive Go-Karts that you might like.