How much does rental Go-karting Cost?
Go-Kart and Track rental in the US can cost between $10 to $30 for 6-8 minutes of the racing session, the amusement Park go-karts are usually cheaper to rent in comparison to Indoor and Outdoor facilities that are purely dedicated to Go-karting.
Here's the average cost of go-karting in the US:
Race Price for 7-8 minutes Session
| | | |
| --- | --- | --- |
| Indoor Track | $22 | $8 |
| Outdoor Track | $30 | $8 |
| Amusement Park | $10 | – |
Almost every go-karting facility requires you to pay an annual membership of $7-8 to be able to race. Some places will also charge $1-2 extra for head socks.
For multiple races, the pricing goes down. In certain places, you can even do 8-10 races for $100-120.
But it still seems expensive, right? It's actually not the fault of your local track to be charging so much, the fact is that racing is expensive! Go-Karts themselves costs a lot and their maintainance isn't cheap either, tracks also require to be regularly looked after.
Overall, a 7-8 minute of racing on a Go-Kart that can go 30-40 mph is well worth the money (atleast imo). The 40 mph will actually feels more like 80mph when you are so close to the ground on your Go-kart!
Indoor Karting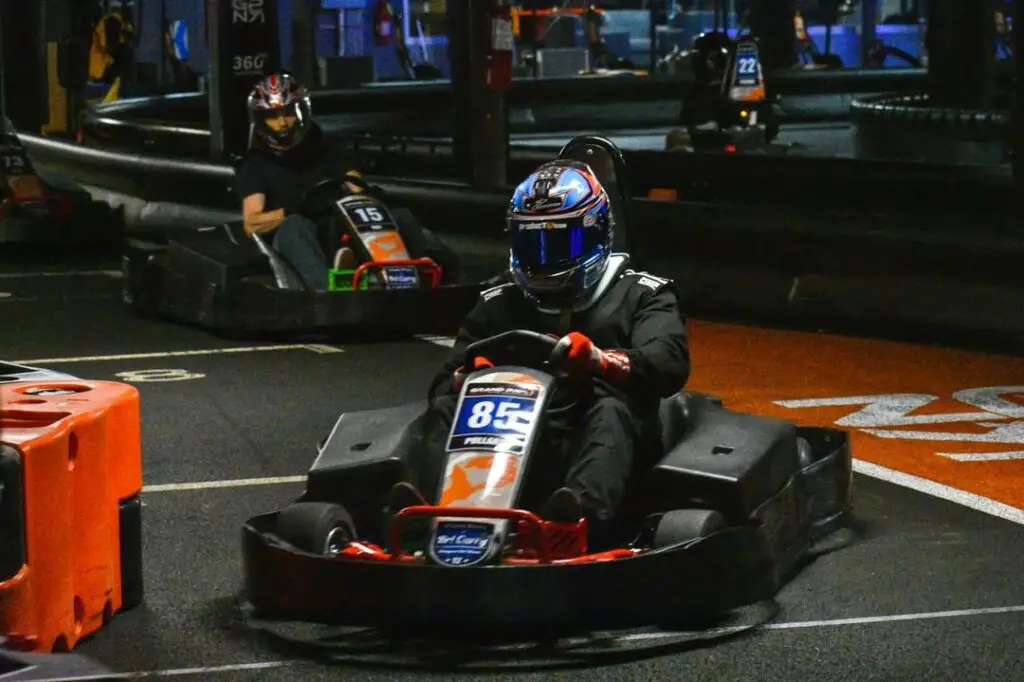 Indoor Karting are easier to find in comparison to Outdoor tracks. The most popular Indoor karting operators in US are K1 speed, Andretti Indoor Karting, Autobahn indoor speedway, RPM Raceway, etc.
Indoor tracks are the best way to host any sort of parties with Go-karting. You can usually get a seperate room for celebration, bring your own cake and use the cafe in the facilities for food and drinks.
Go-Karts
The karts in Indoor facilities can either be electric or Gas-Powered. In majority of the tracks, the karts are electric.
The best thing about electric karts is the acceleration! You can feel yourself getting pushed against your seat in electric karts. The top speed on the electric karts is between 40 to 45 mph.
The negetive is that the speeds of an electric karts can be controlled by the staff, which is required by them to avoid chaos in the tracks but that results with you not being able to hit the top speeds.
Some places do run Gas-Powered karts in an indoor facility although very rare these days. The engine they use is either a 6.5 hp or a 9 hp LO206. The top speed you can expect 40 mph.
Leagues & Competitive Racing
Most of the Indoor tracks organize their own leagues racing, either once every week or 2-3 times in a year with each league being 3-4 weeks long. This is a great way to enter into the world of go-kart racing without having to spend $1000s on buying and maintaining your own karts.
The downside is that you will have very limited options on the karts you can race with, most of the times the karts are provided by the facility themselves and the karts aren't the fastest either.
It's a good way to get started but if you really enjoy karting then at some point you'll likely want to jump towards outdoor karting.
Outdoor Tracks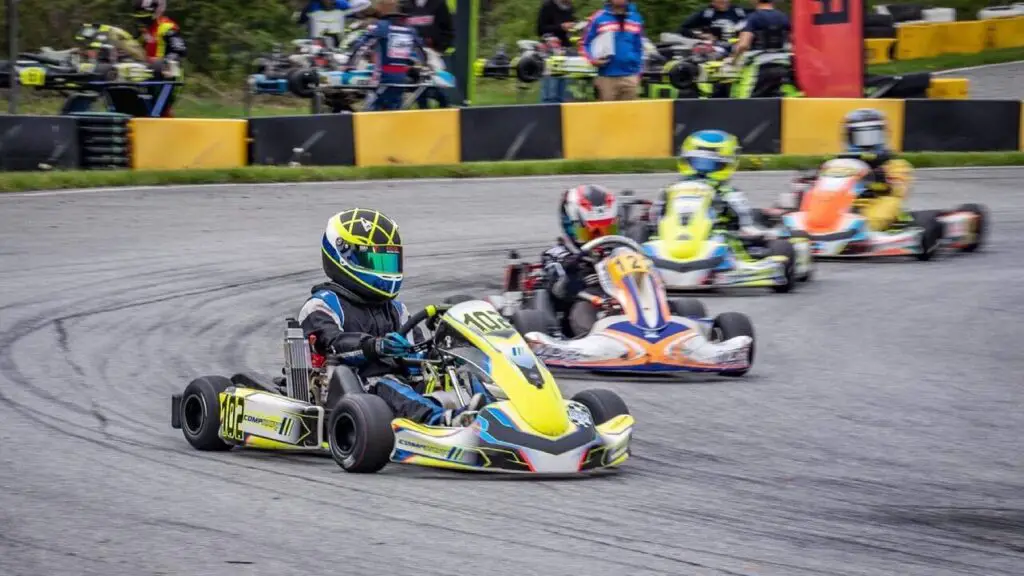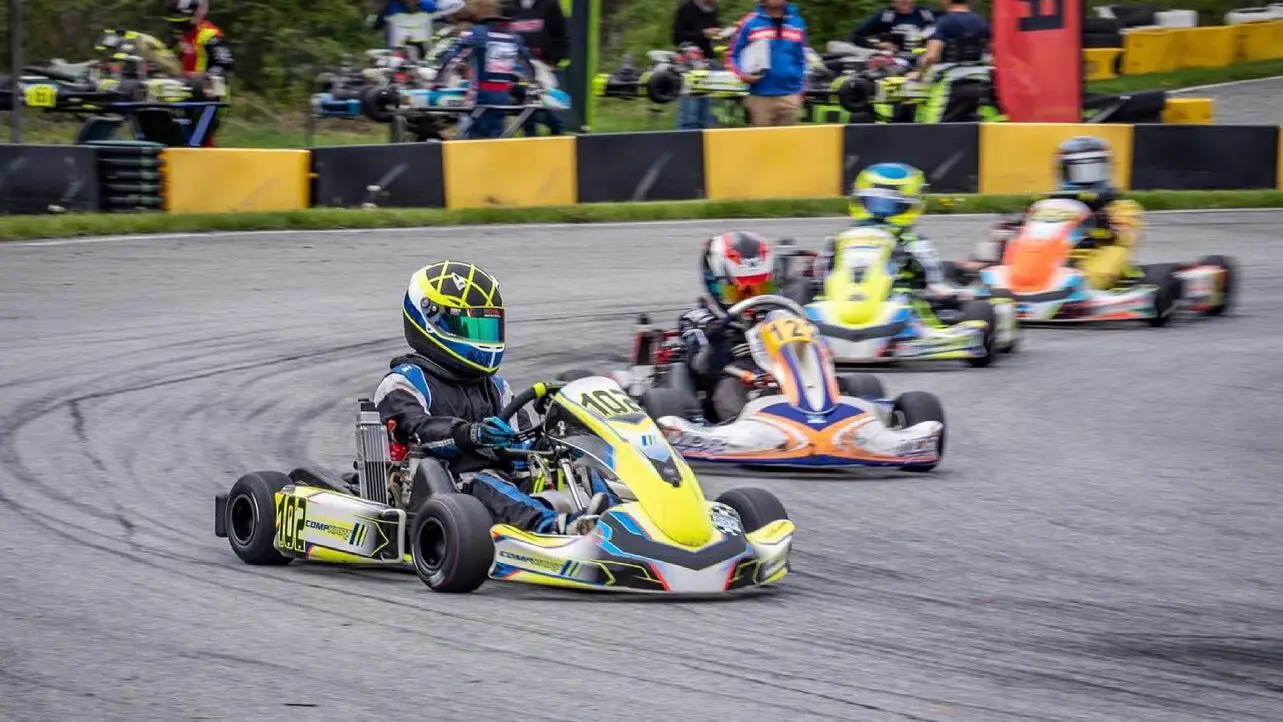 Outdoor karting tracks are harder to find but are the best form of karting! The bigger tracks and faster karts on outdoor tracks leads to a much better experience in comparison to Indoor tracks.
In general, outdoor tracks are more popular among kart owners. In fact a lot of the outdoor tracks don't have a kart for rental, you'll have to find nearby shops or a kart-owner friend to be able to rent a kart and race.
Go-Karts
As mentioned above some outdoor tracks won't have rental karts. However, a lot of them do! If you're a complete beginer, you'll likely be given a go kart with 9 hp 4-stoke engine that can go as fast as 45 mph.
If you're experienced, you can probably get faster karts and in some places you can even get a 2-stroke racing engine!
League Racing
Outdoor tracks are where the real kart racing happens! You'll have multiple engines and chassis to choose from. You can progress through local racing to state to national and even switch to f1 racing. In fact most of the F1 racers start from karting (famous example being Lewis Hamilton, one of the GOATs).
To understand more about racing classes, read this article. Note: Racing is very expensive, specially once you get into shifter karts, it can easily cost you $7-8k per year to be able to compete.
Amusement Parks with Go Karts
These are the most common to find, almost every big city has an amusement park that has single and double seater karts. The benifits of these theme parks is that they are cheap and can be driven with a 4-5 year old in the passanger seat.
If you're looking for a spot to enjoy a family weekend and your kids aren't grown up (teens), then an amusement park can be perfect for you. The karts will likely max out at 20 mph, they are powered by Gas.