Best Go Kart Tracks near Long Beach, CA
It isn't easy to choose a Go-kart track! You have to consider the speed of karts, how far away is the facility, track configuration, and most importantly what are the minimum requirements to race?
Choosing the best facility will enhance your experience, no doubt about it. On the flip side, you really don't want to disappoint your kids with a slow kart or worse take them to a facility that doesn't allow them to drive for not being tall enough.
Long Beach itself doesn't have any go-kart track. However, there are at least 4 tracks within an hour-long drive with the nearest being K1 seed in Torrance, apart from that, there is another indoor track, an outdoor track, and amusement parks all of them under 60 miles away from you.
Here's our list of best go-kart tracks near Long Beach:
K1 Speed – Indoor Karting in Torrance
CalSpeed Karting Center – Outdoor Karting in Fontana (Best facility in SoCal)
Go Kart World – Outdoor track in Carson
MB2 raceway – Indoor Karting in Sylmar
1. K1 Speed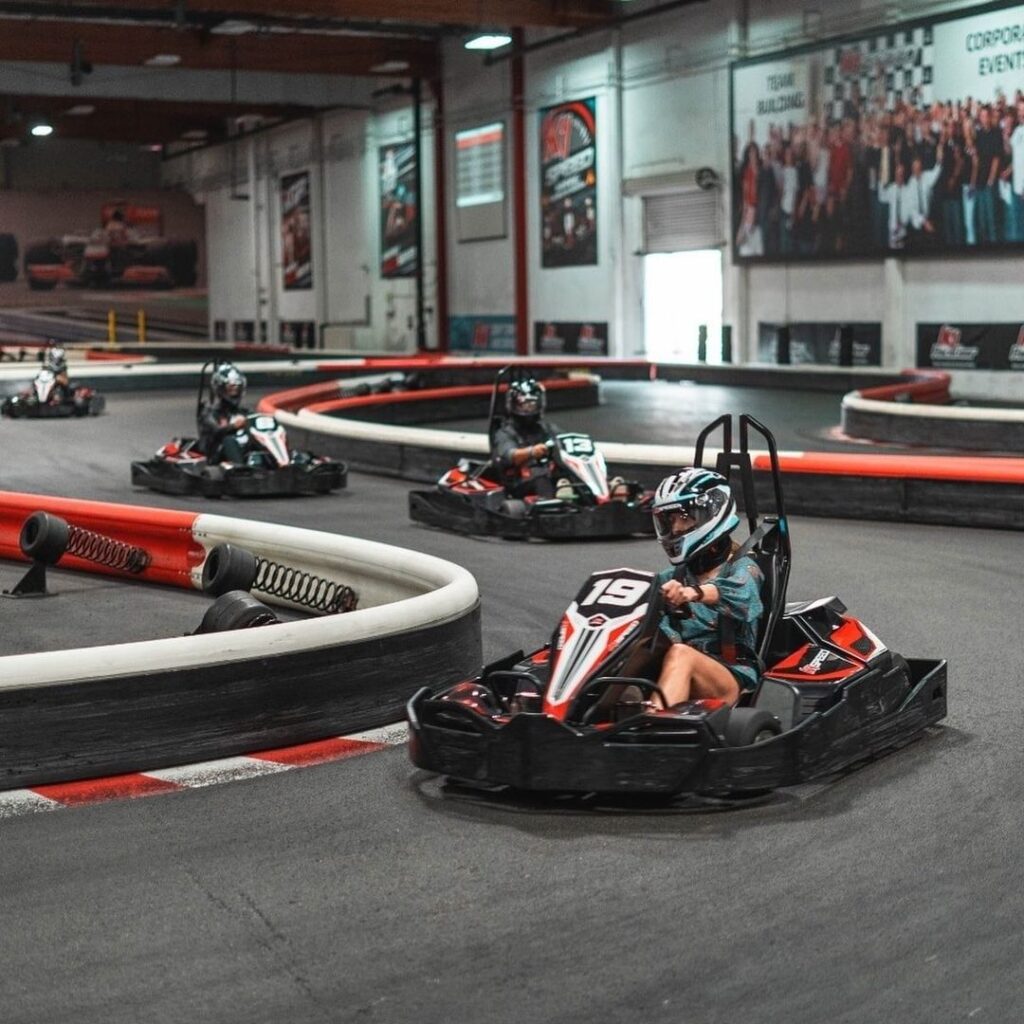 Min Requirement:
48″ (Juniors)
58″ (Adults)

Pricing (Rental):
1 Race – $25.95
2 Races – $46.95
3 Races – $59.95

Additional $8 membership is required to race

Races last 7-10 minutes each.

Check their Website for Up-to-date pricing, opening-hours, and Online Booking
K1 Speed in Torrance is the nearest go-karting track to Long beach. They also have tracks in Anaheim, Irvine, Burbank.
It is an arrive and drive type of facility, where you'll not need to take your own go-kart to be able to race. Karts and all safety equipment are provided at the center.
Their karts are electric and can go as fast as 45 mph. For Juniors (48″-58″) the top speed is 20 mph. It's unlikely that you'll be able to hit those speeds on a normal race since the speeds can be adjusted by their staff.
If you want to experience really high speed, outdoor tracks are almost always faster.
Waiting time on weekends can take longer due to K1 speed's popularity. But they have other arcade games for wait time.
Birthday parties, corporate events, etc can be booked in advance, they provide private rooms for such events along with their track.
For anyone who're dreaming to get into motorsports, K1 speed can definitely help you get started. Even though you won't become a pro racer by racing on K1 tracks, participating in their league racing will help you get started.
Their league racings are regularly hosted across all their centers for both adult and junior classes. Your lap times are recorded and can be checked on their website.
2. CalSpeed Karting Center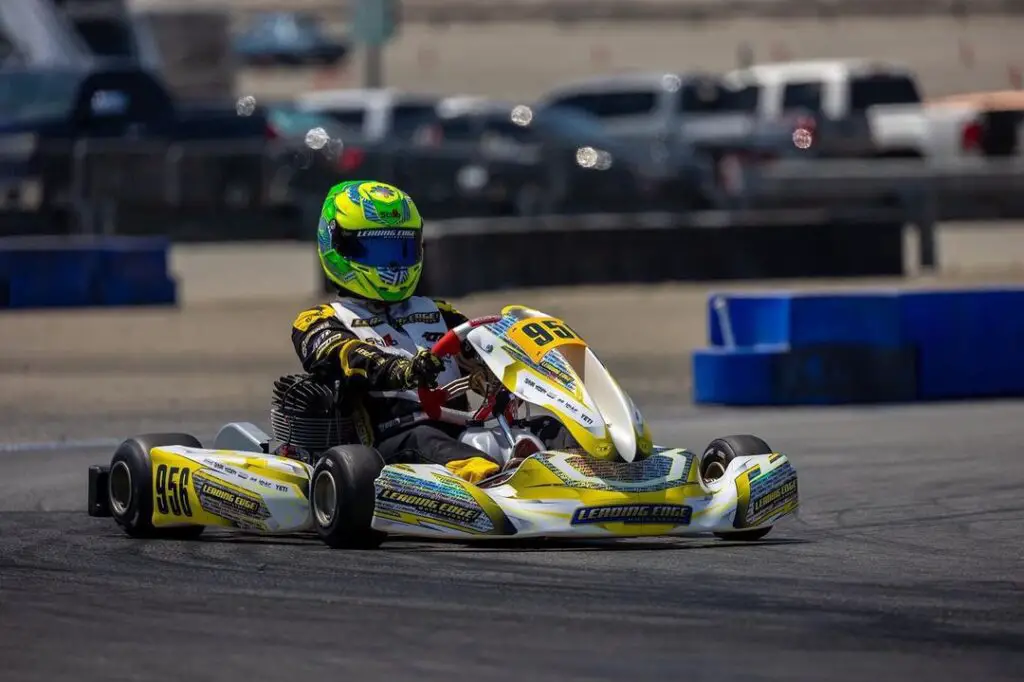 Min Requirement:
12 Years+ (for rental karts)
5 Year+ (for kart owners)

Pricing:
$45 for a 12-minute session (Helmet and gloves rental included with price)
$55 for a full-day pass if booked online (kart owners only)
$75 for a full-day pass onsite (kart owners only)



Check their Website for Up-to-date pricing, opening-hours, and Online Booking
Located in Fortana, Calspeed is nearly 60 miles away from Long beach. Don't let the distance turn you off, this is the best karting facility in Southern California and is definitely worth a visit if you're at all interested in karting.
They have their own go-karts that can be rented as well as day passes for kart owners to practice with their own go-karts.
Rental Karts of CalSpeed are the fastest in SoCal. You can hit 50 mph on the straight tracks with their normal karts and 80 mph on faster karts!
They charge $55-75 for a day pass from kart owners for unlimited usage of their tracks. They also do private coaching sessions, where they teach the basics of racing.
Their racing series are held throughout the year for different classes, schedules and classes can be checked on their website. For competitive racing, this place is easily the best there is in SoCal and a massive upgrade on Indoor karting.
Their track has multiple courses of configurations up to .75 miles with 15 corners in total. Check the satellite image of the track in the link below.
3. Go Kart World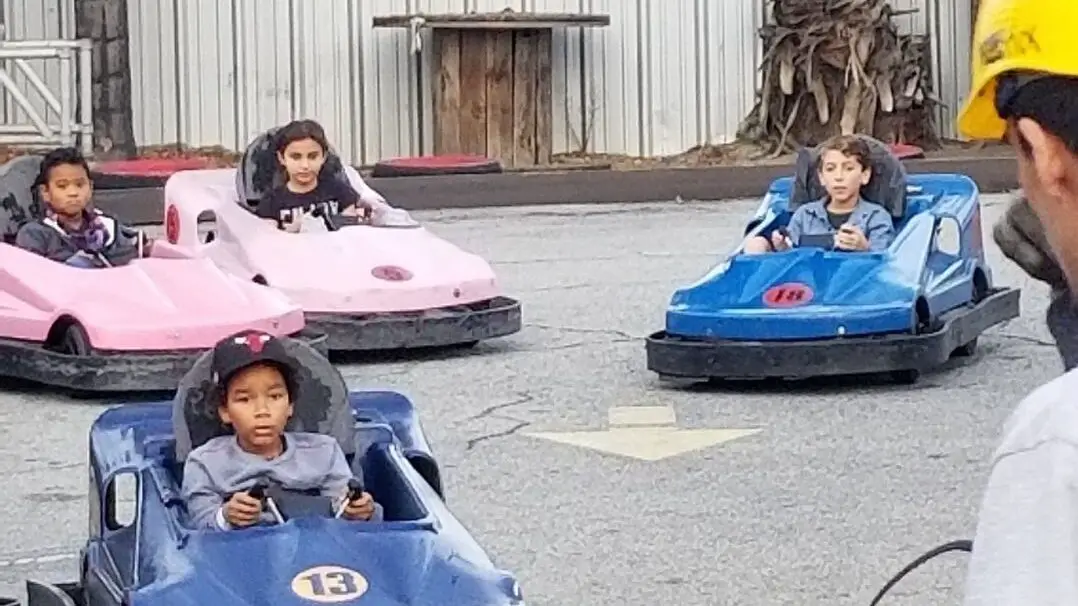 Min Requirement:
43″ (Bumper Kart)
60″ (Full Speed Kart)

Pricing:
$8 (1 ride Ticket)
$35 (5 ride Tickets)
$120 (20 ride Tickets)
$40 (1 hour unlimited drive)
$50 (2 hours unlimited drive)
Located in the city of Carson, Go-Kart World have outdoor tracks with rental karts with go-karts for nearly everyone, regardless of age.
They have "kiddy tracks" with battery-operated karts for kids, and "super tracks" for racing.
The "Super track" karts can reach as high as 45 mph according to them. Anyone who is above 18 and skillful enough to handle their normal karts can ride their "super karts".
You can also rent their double seater karts in which anyone over 32″ can be a passenger. Bumper Karts are also available for kids taller than 43″.
Birthday parties, corporate parties, or any group events can be booked in advance for a reasonable price (in comparison with other facilities).
Their Karts might not be the fastest but their low height requirement for driving makes them ideal for families with young members.
4. Mb2 Raceway – Sylmar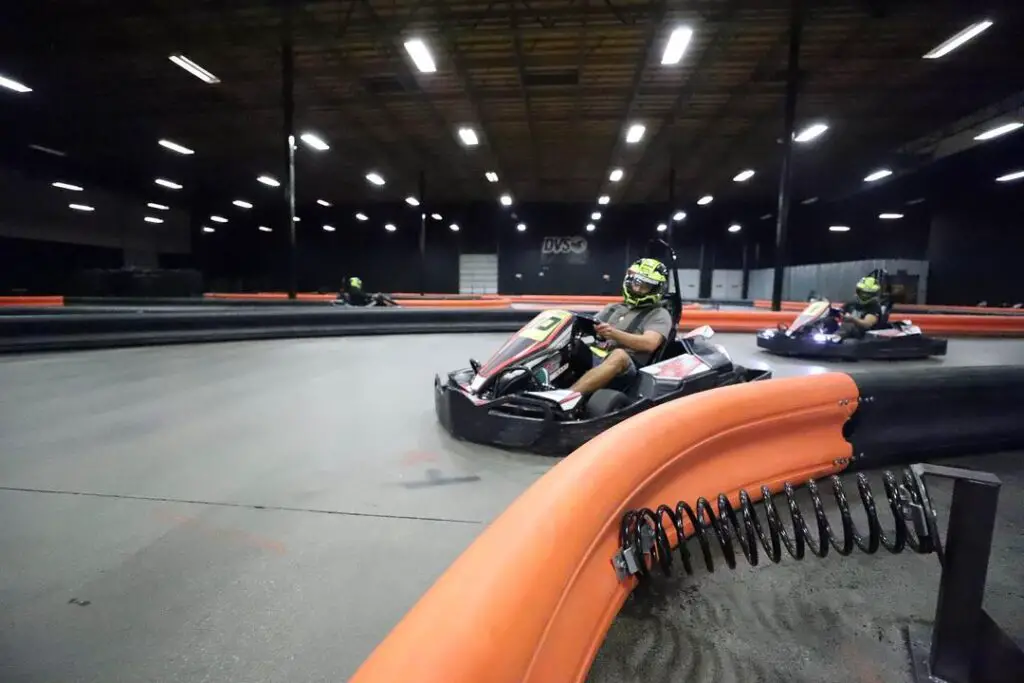 Min Requirement:
48″ (Junior Kart)
57″ and Age: 12+ (Adult Kart)

Pricing:
$23: Adult (Includes 14 Laps)
$20: Junior (Includes 9 Laps)

$5 Discount for track pass members
MB2 Raceway is an indoor go-karting center located in Sylmar nearly 50 miles away from long beach.
Birthday parties or even bigger events with more than 60 people can be hosted here. You can book their entire Facility for an hour if you'd like to.
Their karts are electric and can reach 45 mph. Just like K1, they also track lap times, and additionally they display it on their big screen.
They also run a racing academy that anyone can join to improve their karting skills. Camps are held daily.
Keep an eye on their social media for any possible League races. They too can be a good way of getting into kart racing, but since they are nearly the same distance from the long beach as Calspeed, any motorsports enthusiast would rather go to an outdoor track.
Apart from their go-karts, they also offer Virtual reality and Laser Tag games to pass your time while you wait for your chance to drive.
That's our list of best tracks you can visit from the long beach within 50 miles. Did we miss your favorite track? Let us know below. Additionally, if you don't mind a longer trip, check our list of best tracks in Los Angeles and San Diego.