Top 5 Best Go-Kart Tracks in New Hampshire
New Hampshire is full of Amusement Parks that have Go-Karts! It's a perfect way to spend some fun time with your family. The only downside of fun park Go-karts is the speed of the karts, and unfortunately, there aren't any Indoor or Outdoor rental facilities where you can truly experience racing Go-karts.
However, if you're someone who's looking to get into karting as a hobby or start your motor racing career then you can become part of a racing series that utilizes some amazing outdoor racing tracks in NH for their championship.
Chucksters Go Kart
NHKA Racing Series
Weirs Beach Go Kart Track
White Lake Speedway
Daytona Fun Park
1. Chucksters Go Kart
Min Requirement:
58″ to Drive
40″ for Passengers
Pricing (Non-Members):
$8 – 1 Race
$33 – 5 Races
Each Race 10 Laps.

Visit their Website for Up-to-date pricing, opening-hours, and Online Booking
Chukster's located near concord is the perfect place to spend time with your family & friends! They are open between April & October and have multiple outdoor activities which of course include Go-Karting.
Their Go-Karts are all double seater, you must be at least 58″ to be able to drive, however, anyone taller than 40″ can be ride alongside an adult.
They're primarily famous for their huge Mini Golf courses. There are in total 18 outdoor activities including Go-Karts, mini-golf, batting cage, Aeroball, and much more for very affordable pricing.
The party packages start from $127 for 10 guests and go up to $250 for unlimited access to most activities for 3 hours. You can take your own food and cake to the place if you choose to, they do however have food available throughout the park and they are especially famous for their Ice-creams.
Overall, this place is definitely worth a visit with your family, especially the younger members would love this place. The only downside is that they are closed for nearly half the year.
2. NHKA Racing Series
Min Requirement:
6 Years Old
Must own your own Go-kart that's approved for racing

Pricing:
Saturday Practice: $65
Sunday Race Entry: $85
$40 (Annual Membership)

Check their Website for Up-to-date pricing, opening-hours, and Online Booking
This isn't an amusement park type of Go-karting! This is a Go-kart racing series that utilizes 2 of the best racing tracks in the region (NHMS and Canaan Motorsports). If you've ever wanted to get into motorsports, then this is the series to join! Note: Racing karts are expensive to buy and maintain, you need to have a solid budget ($2000+/season) to get started.
Classes
Kid Karts
Briggs 206 Sr.
Briggs 206 Cadet/ TaG Mini
TaG Sr.
World Formula Light
Briggs 206 Junior
Shifters
TaG Masters / TaG Junior
World Formula Heavy/ Briggs 206 Masters
Contact them for details on the engines used for each class.
Championship
The championship starts in May and the last race is usually in the 3rd or 4th week of October. Saturdays are usually the race days and Fridays are for practice sessions.
Tracks
They used 2 tracks in the 2021 season, the NHMS track and the Canaan Motor club track. The season before that, they also used the X1Outdoor's track.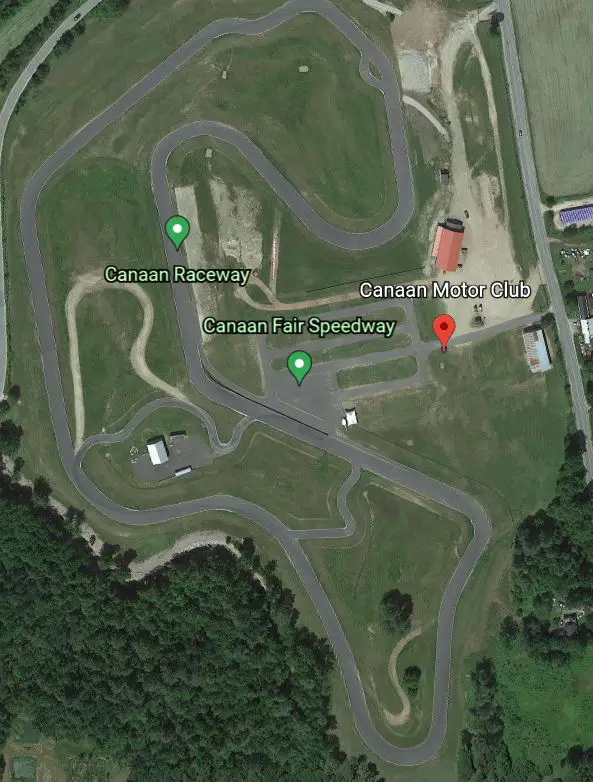 This is the Canaan Motor Club track, which is in total 1.3 miles long. Of course, they don't use the entire track, it's too long for go-karting. They use 3 different configurations, that can be found on their website.
There are several hotels nearby to stay at, you can also camp trackside for $25.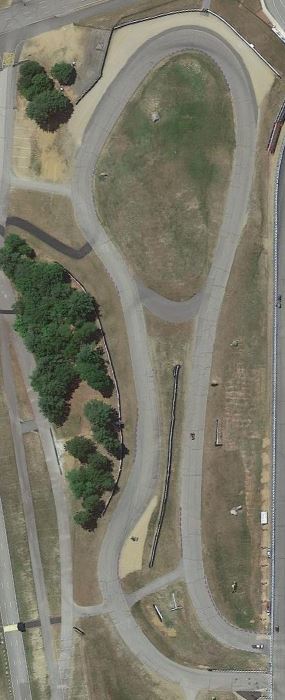 3. Weirs Beach Go Kart Track
Min Requirement:
10 years old and 56" tall to Drive
4 years old to be a Passenger

Pricing (Weekdays):
$8 – 1 Race
$42 – 6 Races

Each race is on average 3 min long

Check their Website for Up-to-date pricing, opening-hours, and Online Booking
This is another amusement Park type of outdoor go-karting track that is located in Weirs Beach. The top speed on the karts is 20 mph. Worth spending a weekend with your family if you're nearby.
4. White Lake Speedway
Min Requirement (Age):
10+ yrs. & 56″ tall to Drive
40″ to be a Passenger

Pricing:
$8 – 1 Ride
$2 – Passenger


Check their Website for Up-to-date pricing, opening-hours, and Online Booking
White lake Speedway is another Amusement park with both Indoor and Outdoor Activities. Open throughout the summer and open on weekends at other times (if the weather allows). The track and karts are the usual Amusement Park karts and tracks, i.e, double seater karts that can maybe reach 20-25 mph and the track being a fun track (not made for racing purposes).
Apart from Go-karts, the amusement park offers laser tag, bowling, and mini-golf. Party packages start from $150 for 10 people all the way up to $500 for a 3-hour booking of the park. Check their party package page for more info.
5. Daytona Fun Park
Min Requirement:
54″ (To Drive)
40″ (Passengers)
Pricing:
$8.00 for 1 ride
$23 for 3 rides
$75 for 10 rides
$2.00 for passenger per ride

Check their Website for Up-to-date pricing, opening-hours, and Online Booking
Daytona fun Park is located in Laconia, only a few minutes from weirs beach. They have double-seater karts and a fun track that is open from March and closes in October. Other than Go-Karts they have Bumper boats with the min-height requirement of 44″, mini-golf, and batting cage. You need to contact them for Party packages.
Note: If this is your first-time go-karting, there are a few rules common across all centers that you should be aware of:
Wear closed toe shoes
Long hairs should be tied back and out of the way (please do this, hairs getting stuck in the kart can cause horrific accidents)
Wear Comfortable clothing
Most importantly, follow the instructions given on the track.