Best Go-Kart Tracks in Fresno
Southern and Northern California both have a large number of go-kart tracks, unfortunately, Central California doesn't have a lot of rental karting options. There are only 3 tracks near Fresno. But they are good enough for almost everyone!
Whether you're looking to host a birthday party, or looking for an arrive and drive indoor karting tracks, you'll be able to find them all. There even is a karting club if you're serious about motorsports as a career. Here are the 3 Go-kart tracks near Fresno:
MB2 Raceway – Indoor Kart Racing in Clovis
Blackbeard's Family Entertainment – Amusement Park with Go-Karts
CCKRA Kart – Karting Club
1. MB2 Raceway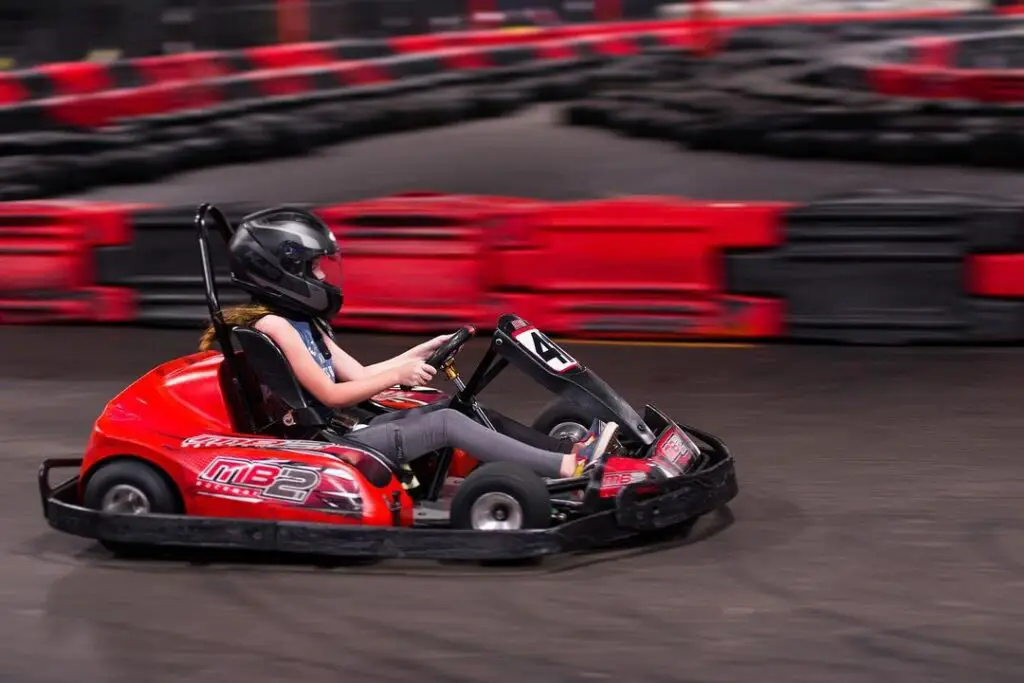 Min Requirement:
48″ (Juniors)
57″ and Age: 12+ (Adults)
Pricing (Rental Karts):
Track pass member: $15
Non-member: $20

Other offers available (Check their Website)
Each race is 7-10 minutes long.

Visit their Website for Up-to-date pricing, opening-hours, and Online Booking
MB2 Raceway is the closest go-karting track to Fresno. They are an indoor racing facility and provide karts and safety equipment for rent along with their tracks.
Their karts are electric and can reach 45 mph.
Events such as birthday parties, holiday parties, or corporate events can be booked in advance. They have enough space for up to 60 people. You can even book the full facility for yourself and drive karts for hours!
For competitive racing, this can be a good starting point as they have a "Kid's karting Kamps" where they coach the basics of kart racing. Trying out their rental karts can be a good way to know if you enjoy racing before you spend $1000+ on buying go-karts, etc.
2. Blackbeard's Family Entertainment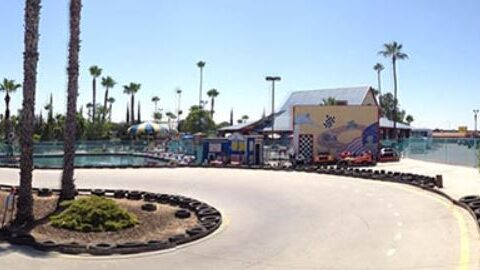 Min Requirement:
8 Years old & 48″ (Junior)
14 Years old & 58″ tall (Speedway Kart)
Pricing (Rental Karts):
$10 (Junior)
$14 (Speedway Kart)

Visit their Website for Up-to-date pricing, opening-hours, and Online Booking
An amusement park in Fresno that offers go-karting. They offer many more activities along with go-karting, such as arcade, bumper boat, batting cage, mini-golf, laser tag, etc.
Birthday parties can be booked in advance, they even allow you to bring outside food which is a big positive to consider if you're planning to host any event in here.
Generally speaking, Amusement park go-karts aren't the fastest. If you're into competitive racing, this isn't the place to start. This is ideal for hosting birthdays or in general a fun day out with family.
3. CCKRA Kart
Min Requirement:
Classes for Everyone above age 5
Pricing (Membership):
$75 – Primary Member
$15 – Other family members

Visit their Website for Up-to-date pricing, opening-hours, and Online Booking
This is a member-owned club that organizes races in Buttonwillow Raceway, Fresno Fairgrounds, Santa Maria Raceway, and other nearest tracks.
They have classes for anyone above age 5, their motor class includes Honda 4-cycle, LO206, IAME mini, KA100, ROK, and more. You can check all their classes based on weight, motor, and ages on this page.
Anyone who's a motorsports lover should consider becoming a member. You will need to own a kart according to the class you want to participate in.
From time to time they do offer to arrive and drive, so get in contact with them to know if you can try out before becoming a member.
Note: All go-karting facilities require you to sign a waiver or get it signed by your guardian (if you're below 18). Make sure to wear closed-toed shoes, and follow other instructions given by the instructors on the track.
Did we miss your favorite track or club? Leave a message and we will check them out!