The 5 Best Go-Kart Tracks in San Francisco
There are not too many karting tracks in san Fransisco itself but there are plenty of Go-Karting tracks in Northern California in general. If you're willing to make the trip, there are some amazing options.
Unfortunately, there aren't any rental outdoor karting facilities near San Francisco. There are a few in the Sacramento region that you can check out.
In our list, we have included indoor rental karting centers, kart clubs for kart owners, and a kart racing trainer for people who intend to succeed in motorsports.
K1 Speed – Indoor Track in San Francisco
Umigo Racing – Indoor Track in Livermore
SSi racing – Go-Kart Racing Trainers
Kinsmen Kart Club – Outdoor Track (For Kart Owners)
Blue Max Kart Club – Outdoor Track (For Kart Owners)
1. K1 Speed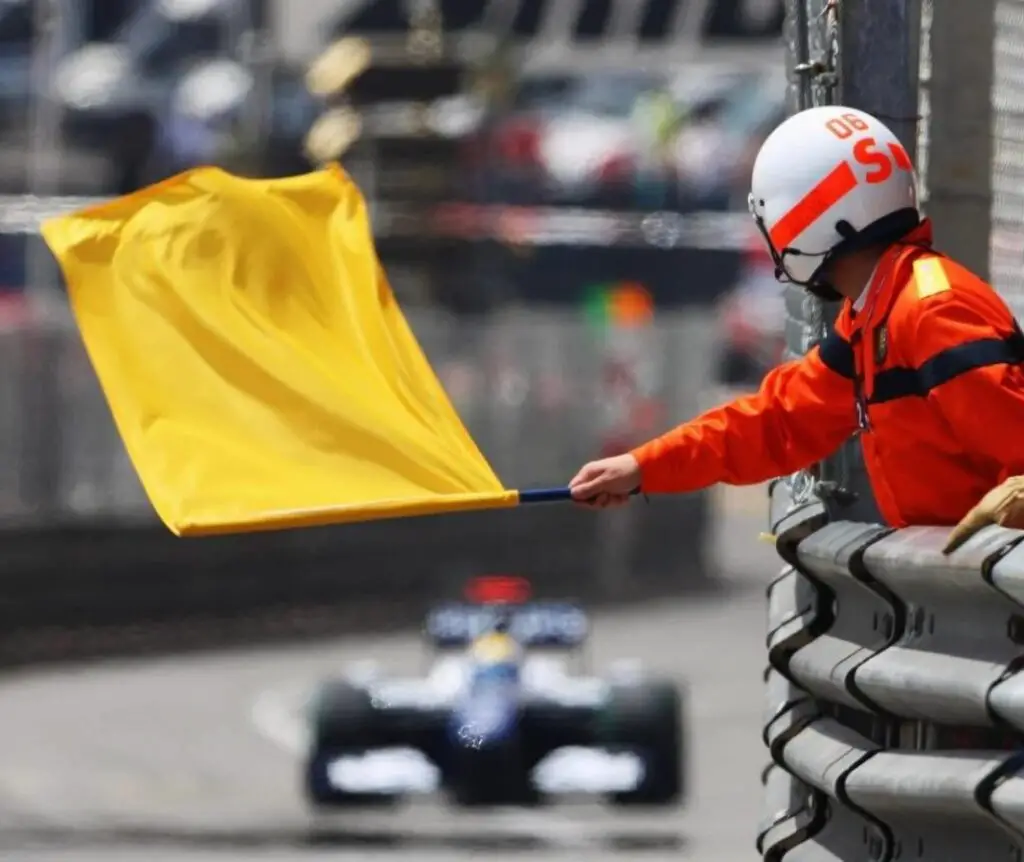 Min Requirement:
48″ (Juniors)
58″ (Adults)
Pricing (Rental Karts):
1 Race – $25.95
2 Races – $46.95
3 Races – $59.95
(+ $8 Annual Membership required)

Each race is 7-10 minutes long.

Visit their Website for Up-to-date pricing, opening-hours, and Online Booking
K1 speed is the most popular indoor go-karting facility in the US. Their tracks are all indoors, therefore open at all times of the year, regardless of the season.
K1 Speed has 3-4 centers near San Francisco. Their center at 160 Beacon St is the only track in the city. All other tracks are at least 30-40 miles away from downtown San Francisco.
They are popular for event hosting such as birthday parties and company parties. You can book party rooms for meals and celebrations along with their track for events.
The karts are all-electric. Adult Karts are advertised to be able to hit 45 mph and junior karts can reach 20 mph. But the speed can be remotely controlled and you'll likely not reach those speeds.
If you want to experience high speed, outdoor tracks are always better.
For competitive racers, K1 hosts leagues for both adult class and junior class. All members can keep track of their lap times and compare themselves with the best racers on K1's website.
Participating in indoor karting leagues could be a good way to know if you're interested in the sport before you buy a go-kart and join a club.
Check the link below to view the track layout.
2. Umigo Racing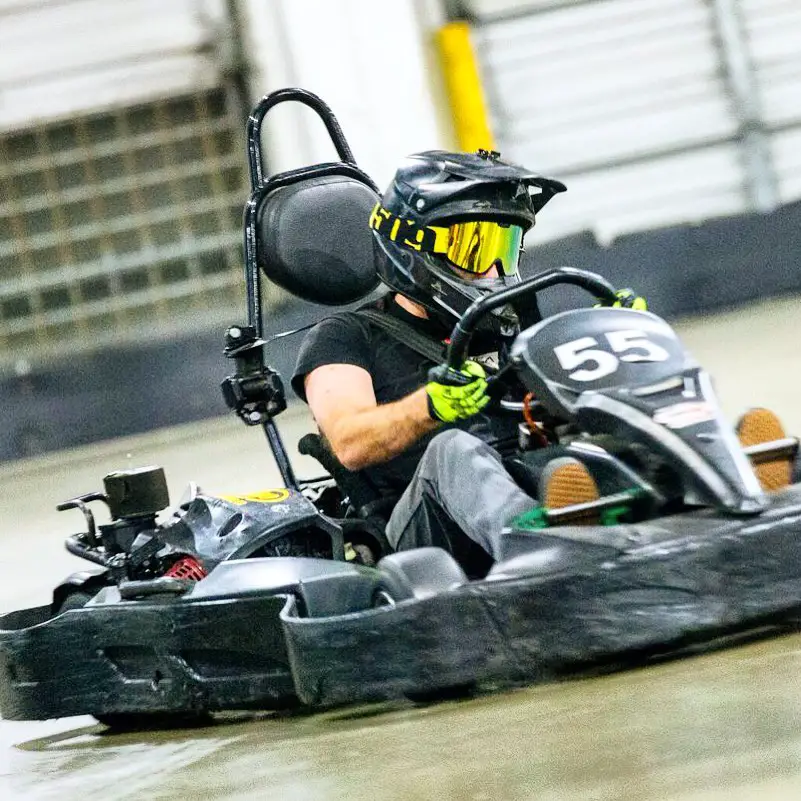 Min Requirement:
48″ (Junior Karts)
58″ (Adult Karts)
Pricing (Rental Karts):
$30 – 1 Race
$70 – 3 Races
$100 – 5 Races

Each Race is 8 minutes long.

Visit their Website for Up-to-date pricing, opening-hours, and Online Booking
Umigo racing is one of the best indoor karting centers in Northern California. Their karts are all gas-powered as opposed to electric karts of k1 speed.
Group events can be booked in advance, and you can arrange private racings for very reasonable pricing.
Karts are able to hit 40 mph. They offer multiple track layouts. (There have been complaints by people about track's grip)
Their leagues are 8 weeks long with 24 drivers max, races are for both best position and fastest lap. Keep an eye on their social media and Facebook group to be up to date with league racing.
3. SSi racing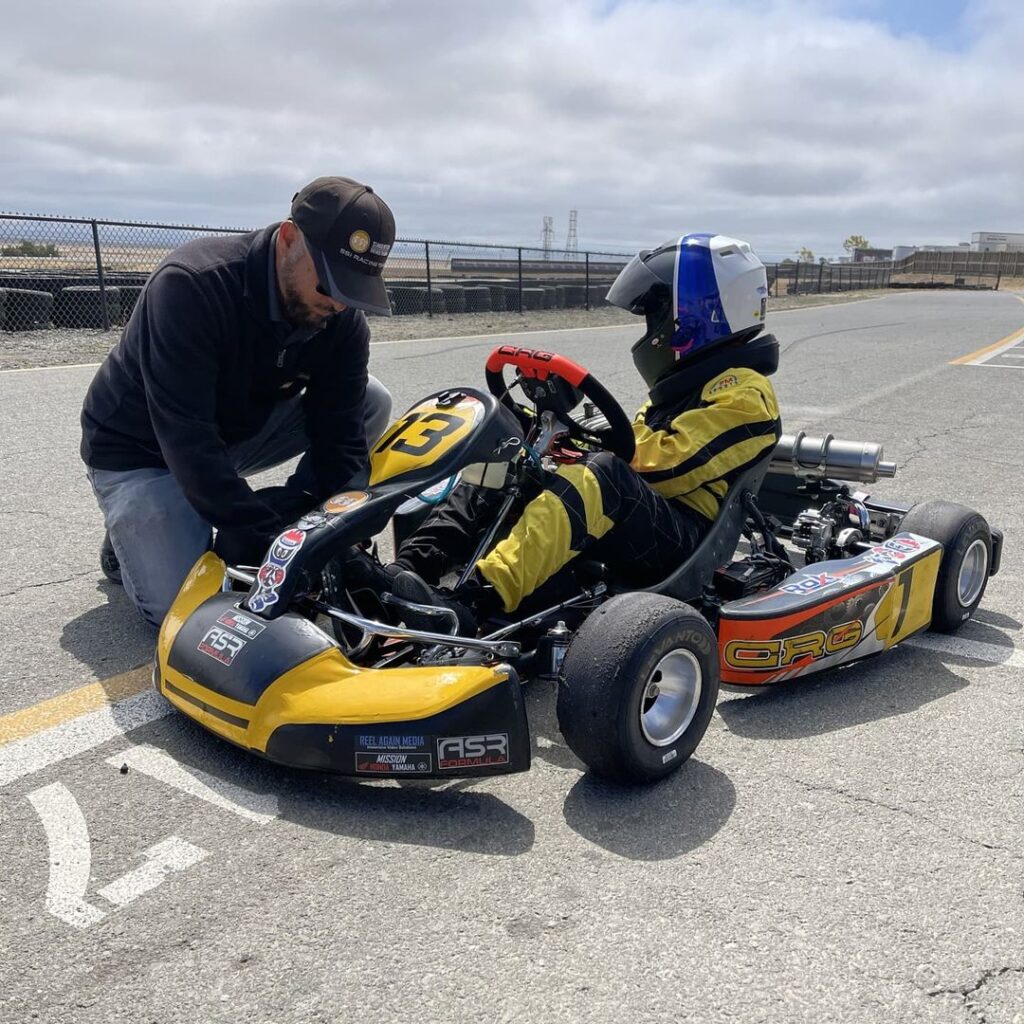 Visit their Website for Up-to-date pricing, opening-hours, and Online Booking
SSI racing is a school for driving, they start with go-karts and prepare their students for motorsports. Their classes are virtual.
Their on-track go-kart training starts with 4 stroke karts which cost $120, non-shifter 2 stroke karts, and 125cc racing karts that can go 100 mph for which they charge $950.
They have a mobile simulator set up with a lot of tracks to choose from. If your kids are interested in motorsports as a career, they are definitely worth checking out.
4. Kinsmen Kart Club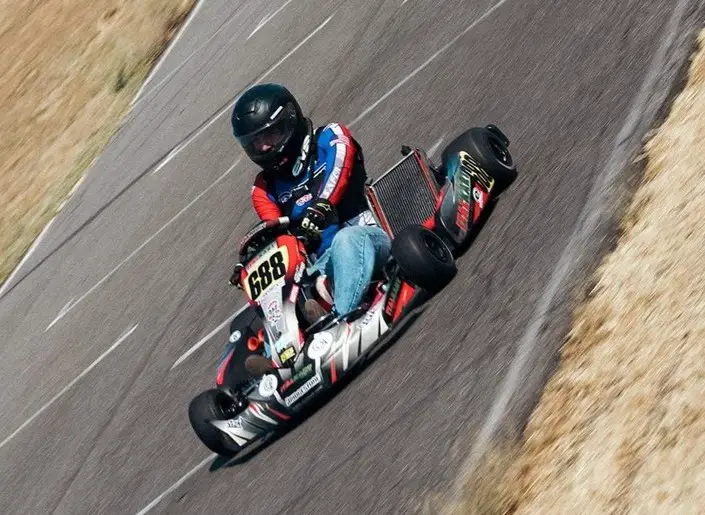 Pricing (Kart Owners):
$30 – Practice day Pass

Pricing (Membership):
$275 – New Members
$225 – Mid Season


Visit their Website for Up-to-date pricing, opening-hours, and Online Booking
KKC is a Karting Club located in the town of Dixon. Open for all kart owners to practice on their tracks. They do not have any rental karts.
Tracks are open for practice every day of the week for members and on weekends for non-members.
Classes are divided based on age, engine, and weight. Everyone above age 5 has a class. Their Engine classes can be checked on their website or contact them on social for more info.
Races are regularly hosted, members get a discount on racing fees. Check out their track via satellite image (link below)
5. Blue Max Kart Club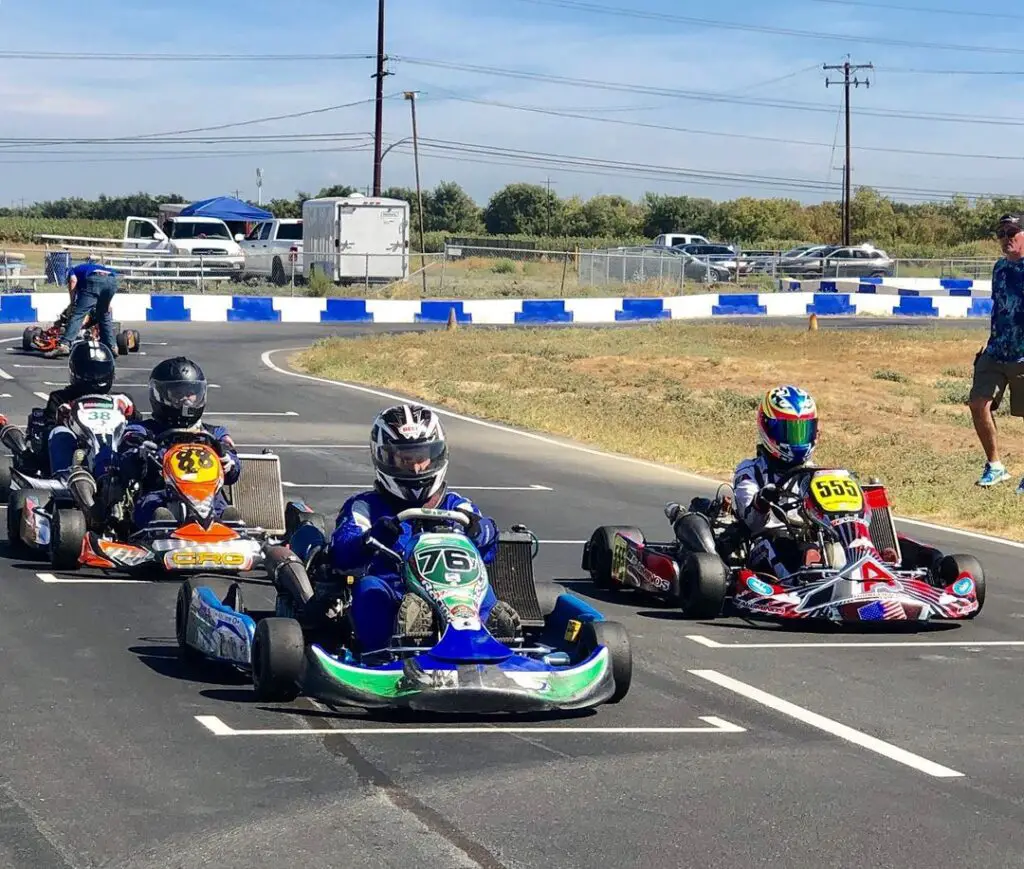 Pricing:
Practice fee: $30/day (For Kart Owners)
Membership:
$325 (Feb-June)
$200 (July-October)


Visit their Website for Up-to-date pricing, opening-hours, and Online Booking
Blue max kart is a karting club located in Davis, CA. It is a member-based community where you can practice with your own go-karts.
Unfortunately, just like other clubs, Rental karting isn't available here. Kart owners can however practice for a $30/day pass.
Members will not have to pay for the day pass, etc. Membership cost here is a little higher than Kingsmen.
If you are choosing between the club to join, it's best to pay both of them a visit, meet the owners and try out their tracks.
6 Races are held in a calendar year. Information about classes can be found on their website. LO206 and KA100 are the popular engine classes.
All ages above 5 y.o have a class to race in.
Note: All go-karting facilities require you to sign a waiver or get it signed by your guardian (if you're below 18). Make sure to wear closed-toed shoes, and follow other instructions given by the instructors on the track.
Did we miss your favorite track or club? Leave a message and we will check them out!