The 7 Best Carburetors for Predator 212
Carburetor is famously known as the "heart of the Engine". Just like how our heart sends blood throughout our body, Carburetor is the part of the engine where air and fuel mix and the mixture is sent to the combustion chamber. Now you don't want a bad heart on your Predator 212, do you?
There are essentially 2 broad options that are common when it comes to buying a Carburetor for a Predator 212. You can either get a like for like replacement to your stock carburetor or get an upgraded performance Carburetor like the Mikuni VM22.
We recommend you to get a Mikuni or Chikuni (Chinese Clone of Mikuni) if you're planning on modifying your Predator 212 and getting a stock of $13 carburetor if your Predator has no major Modifications.
Once you have modified your engine and it is producing high rpm, your stock $10 carburetor won't be able to provide enough air to the engine, due to its small air intake hole. As soon as you've removed the governor from your Predator 212, we recommend switching to a Mikuni-style Carburetor.
Best Carburetors for Predator 212
1. TOPEMAI 212CC Carburetor
A very standard replacement carburetor for your original Predator 212's Carburetor. Topemai's carb comes with gaskets and an insulator, it will fit right into the Predator.
This carburetor can be adjusted, unlike the non-adjustable stock carburetors that engines these days come with (due to the new rules to prevent environmental issues).
We recommend this carburetor for an engine with no modifications, mostly because of its price. You can get one of these for less than $15.
Its functioning is the same as any other lawn mower carburetor, it has butterfly valves that are connected to the throttle and choke lever. The venturi size is 19mm which is perfect for industrial purposes and will work just fine with a stock Predator 212.
You can learn more about how a carburetor works in this article.
2. Firehot VM22
A cheaper Mikuni-style carburetor that comes with an Air filter and fuel filter in addition to the carburetor. This is the best value-for-money carburetor you can use on a modified Predator 212.
The venturi size of this carb is 26mm which is perfect for a Predator 212. A general rule of thumb is to use a carburetor that has a venturi size within 1mm of the intake valve, the Predator 212 has a 27mm intake valve so this carb is perfect.
However, you'll need to get 1 main jet kit or a #120 main jet separately because the carb has a small jet preinstalled in it and will limit performance.
The best thing about this kit (chikuni) is that it is 1/3rd the price of the original Mikuni, which is what makes Chikuni so popular, you get a similar carburetor of slightly less quality for much more affordable pricing.
If we compare the quality with that of the original Mikuni, Mikuni will be the obvious winner. But you have to decide based on the price and quality drop-off. It entirely depends on your budget.
Its working is the same as any Mikuni carburetor.
3. Mikuni VM22
Mikuni VM22 is the best quality carburetor for a modified Predator 212. This is a genuine Mikuni made in Japan and is of very high quality.
Mikuni carbs have a bigger venturi, bigger intake hole, and better responsiveness as compared to the stock carburetor. However, the venturi on the original (22mm) is smaller than the chikuni (26mm) listed above and as mentioned earlier, venturi within 1mm is the best for building a performance engine, a 22 mm will be better than stock but you will not get the same performance as a 26mm.
They utilize a cylindrical throttle valve with a needle jet, which can be adjusted. Generally speaking, Mikuni Carburetors give a lot of adjustment and tuning options, you can change the main jet, pilot jet, and adjust the needle jet.
Once again, it's recommended to get the main jet kit along with this carburetor because sometimes they come with a #98 main jet, which won't increase your performance significantly.
A #125 main jet will work perfectly with a stage 1 Predator 212.
4. FitBest Carburetor
We have included this carburetor just as an alternative to #1 on the list. Most people would only require a simple carburetor that gets the job done, just in case #1 is out of stock, you can buy this one instead.
It is basically the same carburetor produced by a different company (also Chinese), works for small engines like Predator 212 and other honda clones.
5. 28mm Mikuni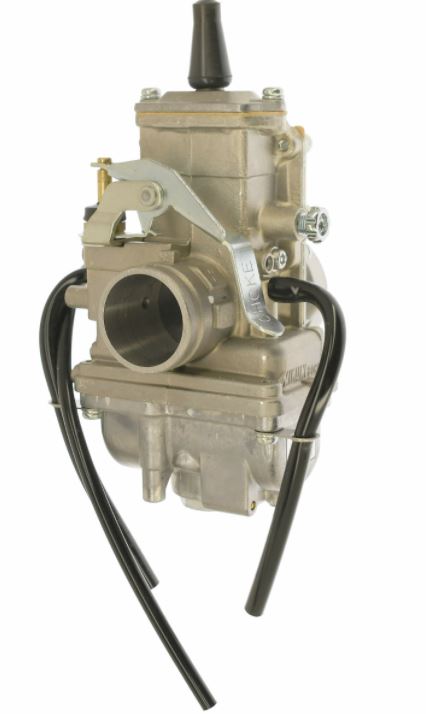 Key Features
Genuine Mikuni
28mm


This one can provide you some genuine power boost, but is recommended to be used when you've cut the valve seats and installed bigger intake valves, and have done some porting work on the engine.
Jetting might be required. It originally comes with 250 main jet and 25 pilot jet. Works very similar to other Mikuni carburetors.
6. PK-1A and PK-1B Tillotson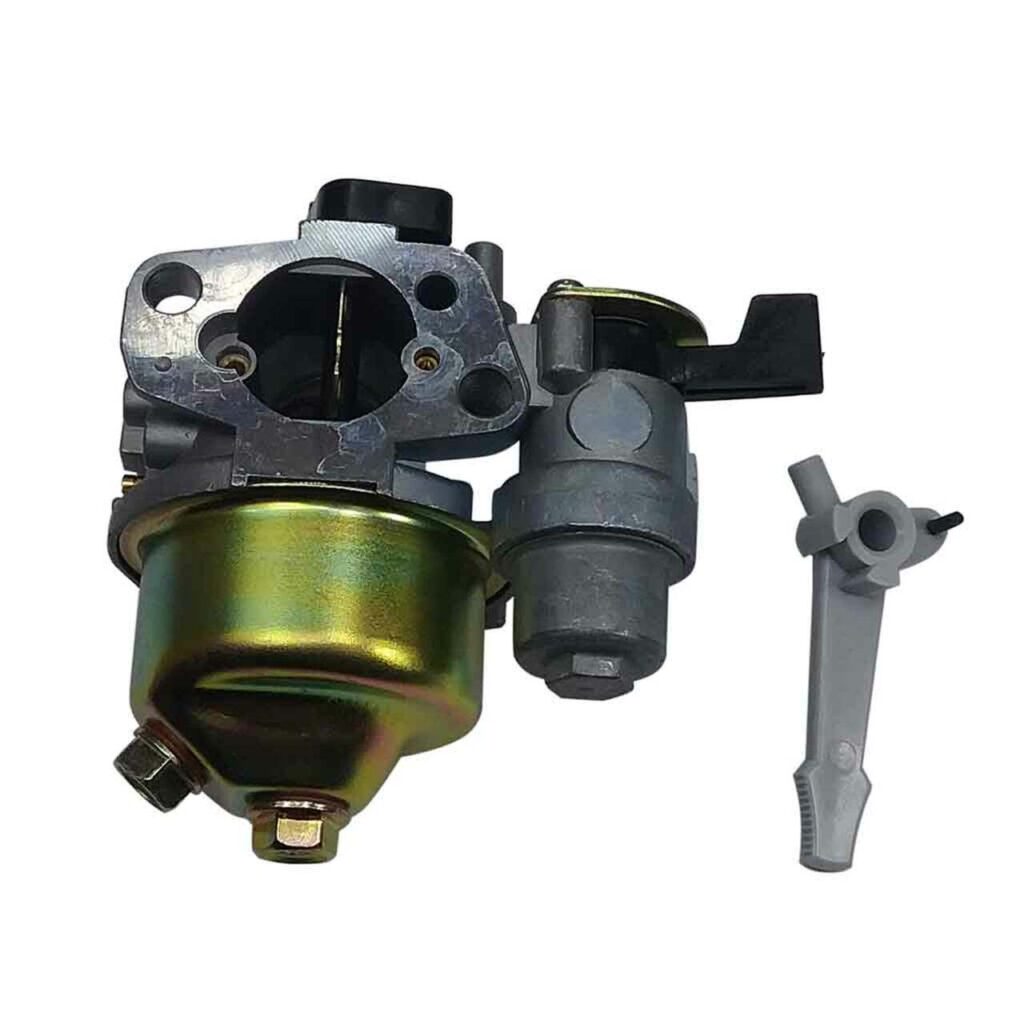 Key Features
Tillotson Carburetor
Main Jet: 0.039″
Low side Jet: 0.028″
Can be used in modified Predator
Tillotson is world-famous for its Carburetors, known especially for being the leader in producing small engine racing carburetors.
PK-1A is a direct replacement for the general carburetor of Predator 212. PK-1B is better for slightly modified. 1B model has better flow in comparison to the 1A model.
Both these carbs are a good replacement for stock carbs. But they don't have huge venturi like Mikuni, so don't expect huge performance boosts from the carburetor itself.
7. CNC .675 Racing Carb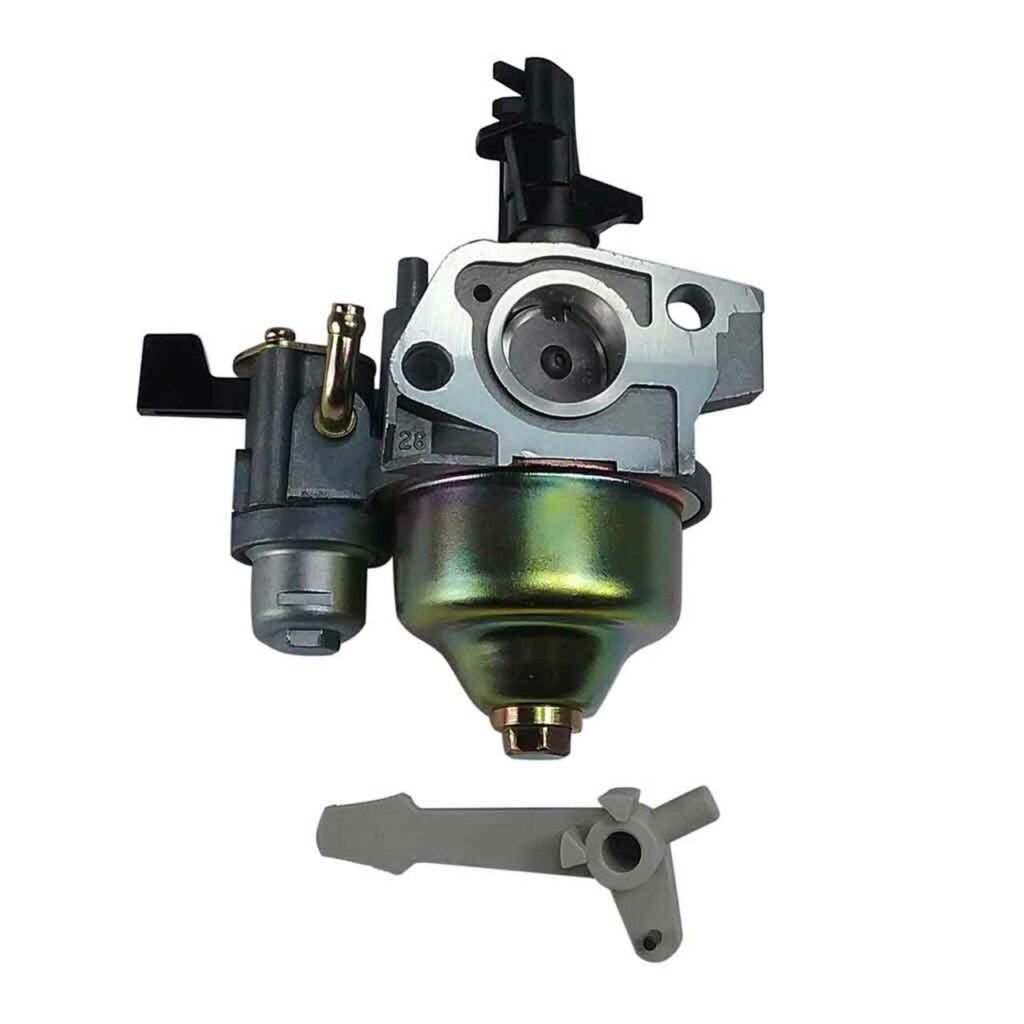 Key Features

Bored .675 carb
This Carburetor will increase the top end power by a little and possibly increase the top speed, recommended to be used with stage 2 or above engines.
8. Tillotson TCT – Fuel Injector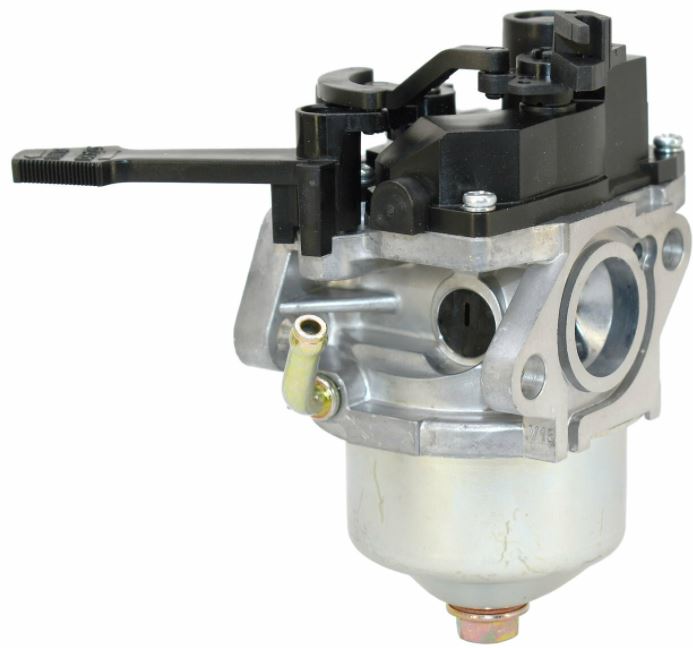 Key Features
Fuel Injector Made by Tillotson
Low Emission
Can be used with both stock and modified Engines
This fuel injector can be used as a direct replacement for a stock carburetor or even the Mikuni carburetor.
Comparing this to an EFI can be misleading, TCT does not come with any fuel pump. Unlike an EFI, the TCT's air-fuel mix can also be adjusted.
A TCT will be an upgrade to a stock carburetor and will also save some fuel in comparison to carburetors, but it won't beat the Mikuni in terms of performance.
Buyer's Guide
While purchasing a Carburetor for a Predator 212 or any other small go-kart engine, there are a few things to keep note of.
Is your Predator 212 modified or stock?
For a stock Predator 212, getting an expensive performance carburetor won't improve performance by much and will cost at least 4-5 times more than a stock carburetor.
Once you have removed your Engine's governor, added a few upgrades like an air filter and exhaust, you should get a Mikuni to get the best performance out of your engines.
Tillotson Carburetors can be used as an alternative to Mikuni, Mikuni is more popular.
2. Original vs Clone
Whether it is Mikuni or stock carburetors, you can either get the Branded carburetors like Tillotson or Mikuni or get a Chinese knockoff such aka Chikuni.
For the price, Chinese-made clones do a very good job in comparison to the original. Originals will be of better quality, but it's up to you to decide whether you can spend 2-3 times the money for a little extra quality.
FAQ
Does Hemi and Non-Hemi Predator 212 Engines require different Carburetors?
No. All the carburetors mentioned on our lists are compatible with both Hemi and Non-Hemi engines. Predator 212, Tillotson 212, Honda GX200, or any other GX200 clone will use the same carburetor. All the Carburetors mentioned in the list are compatible with all the small engines.
How do you adjust a Predator 212 carburetor?
Depending on whether you have a stock carburetor or Mikuni etc, the process will differ a little.
If you are running rich the engine will sputter and if the mix is too lean the engine will produce bogging sound.
If you loosen the mix for leaner mix and tighten it for a rich mix. We have a separate article on Carburator adjustment for Predator 212.
Should I change the main jet of the carburetor?
Bigger jets will suck in more fuel, depending on your exact situation, you might require a different jetting.
On a Mikuni Carburetor, you should get a complete set of the main jet along with the carburetor. They almost always come with small main jets. To learn more, check our complete guide of Mikuni Carburetors.
How does Carburetors work?
Carburetors truly are magical devices, but there is no magic about them. Check our article about how small carburetors work.