20 Series vs 30 Series Torque converter
If you've been looking for a torque converter for your Go-kart or mini bike, you would have likely come across the 30 series and 40 series Comet and its clones. But there is another lesser-known/used 20 series Torque converter.
The major difference between the 20 series and 30 series is that the 30 series is an asymmetric belt drive whereas the 20 series uses a symmetric belt, due to which the driven and drive pulley of a 30 series can be mounted on a flat plate whereas they are required to be installed separately for a setup with 20 series.
Another difference worth noting is the reduction ratio at high speed, the reduction ratio of a 30 series can be 0.9 whereas it can only be 1.15 for a 20 series. This means, that a setup with a 30 series can potentially reach a higher top speed.
Specs
Recommended Engine
2-8hp
2-8hp
Belt Type
Symmetrical
Asymmetrical
Belt Top Width
3/4″
3/4″
Drive clutch's
Engagement RPM
1200-3100
1200-3100
Driven Unit dia
6″ or 7″
6″ or 7″
Speed reduction ratio
at low speed
3.13: 1 (6″ Driven)
2.68: 1 (7″ Driven)
3.13: 1 (6″ Driven)
2.68: 1 (7″ Driven)
Speed reduction ratio
at high speed
1.15: 1 (6″ Driven)
1.40: 1 (7″ Driven)
0.90: 1 (6″ Driven)
1.12: 1 (7″ Driven)
Terms Definition:
Engagement RPM: That is the rpm at which the driver clutch will engage with the belt and move your Go-kart/mini bike forward. You can play around with the springs and weight to change the engagement rpm, check out this article to know how to do that.
Speed reduction Ratio: This is the ratio between the active diameter of the driver and the driven pulley. The diagram below will explain it more clearly: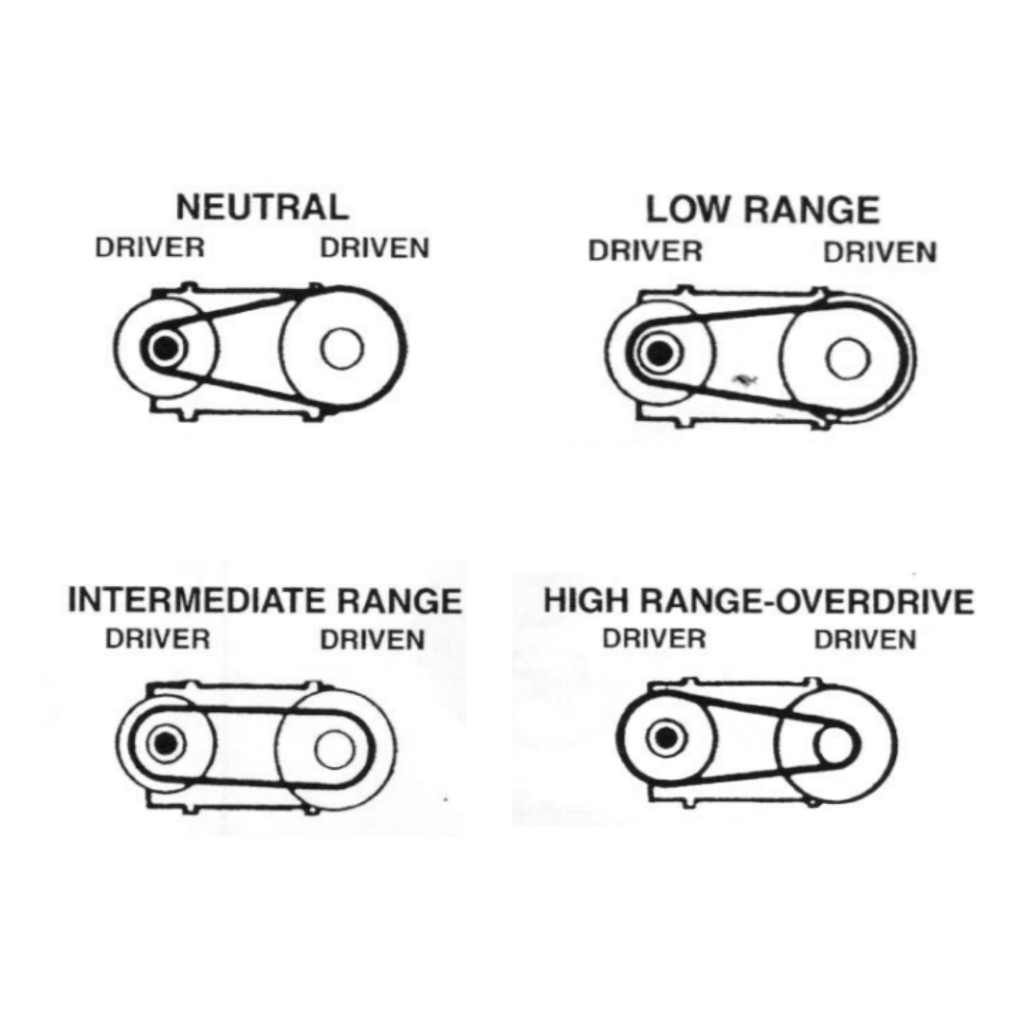 At low RPM, the driver has a low active diameter which leads to low speed but more torque for your go-kart/minibike. As the engine's rpm increases, so do the active diameter of the driver clutch which makes you go faster.
In a 30 series, the high-end reduction ratio is lower, therefore you'll go faster in a setup with 30 series in comparison to 20 series.
Other terms in the specs chart are self-explanatory.
As you can tell from the specs, they are more similar than they are apart. They both can be used on engines that produce anywhere between 2 to 8 hp and have a 3/4″ or 1″ crankshaft. Even their Clutch and driven are the same.
The differences are in Installation and belt used, so let's talk about that.
Installation
Proper installation is necessary to prevent any damage to the engine. Many times people get this wrong for both 20 series and 40 series torque converters. Here's a diagram explaining how to install them properly.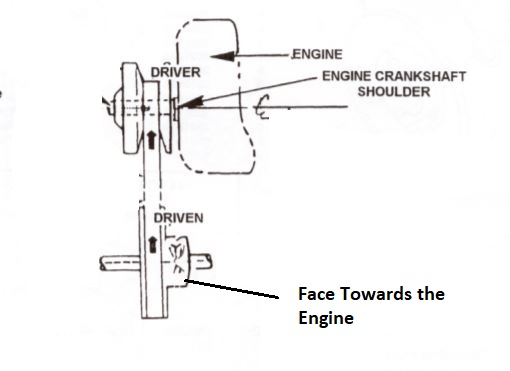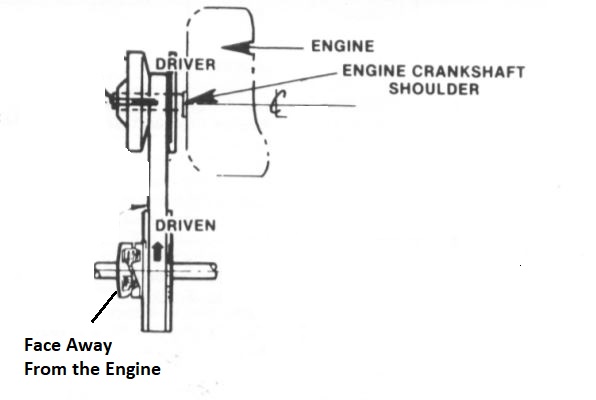 Take note of the driven pulley! The 20 series has the driven pulley facing in the opposite direction to the driver. Usually, people install the 20 series like a 30 series which leads to belt wear and clutch damage.
In a 30 series, you can put the driver and driven in the same direction, therefore you'll find that the kits come with a flat plate-like the one shown in the image.
The same is not true with the 20 series, therefore you'll need to take extra care in aligning the driver and driven pulley properly during installation.
Belt
Now finally let's talk about belts. Here's the cross-section view of the 2 belts.


Asymmetric belt with 18 and 2.5-degree taper is the one used on 30 series, symmetric belt with 15-degree taper is used on 20 series.
What difference does it make? Not much in terms of performance, however, they are not interchangeable. If you ever destroy your belt, you'll have to make sure to check the sizing.
Summary
They are more similar than they are apart, both 20 and 30 series can be used on the same engines, and have very similar specs. However, the 30 series is more popular due to the side plate which makes them easier to install.
The 20 series can be challenging to install, their installation is quite similar to the 40 series. Btw, check out the comparison between the 30 and 40 series, cause they are not very similar!
If you want an answer to which one you should buy? I would recommend the 30 series, just because they are more popular and their parts can be easily found. Check out our buyer's guide for a 30 series torque converter.