How to break in a Predator 212 (Step By Step)
Whenever Engine break-ins are brought into discussions, there is a lot of controversies. Everyone seems to have a different suggestion about how exactly should it be done. Some don't even bother about it and run it full throttle right out of the box. Whatever be the case, the discussions are always spicy when it comes to break-in.
The safest thing to do is to practice what the owner's manual tells you to do. In Predator 212's case that will be Harbor Freight's Predator 212 manual.
According to the manual, the break-in period will last till 3 hours of usage. In this period, the engine should not be operated under heavy load and maximum speed.
That is what Harbor Freight recommends, but there are some "best practices" for breaking in the Predator 212 or any other small engines like Honda GX200 that you can follow.
Predator 212 break-in (Step by Step)
If the engine has no oil, add the conventional 10W30 oil (not synthetic).
Add fuel, if the fuel tank isn't already filled.
Start the engine and let it idle for 10-15 minute.
After 10-15 minutes of idling, drain the oil and replace it with new oil.
If the engine is not already mounted on your Go-Kart/Minibike, mount it.
Drive your Go-kat around on low speed (not full throttle) for a while.
Change the Oil (again use a conventional oil)
Take your Go-kart for another ride, this time a faster than before.
Finally, drain out the oil and put on the oil you will normally drive with (synthetic or conventional) and you're ready to go.
You might be thinking, what does break-in does, or what does it even mean?
The internal parts of any new engine are not adjusted to each other initially. The main purpose of engine break-in is to allow the piston ring to seat properly.
1. Idling Initially
Initially, before you take out your go-kart for a ride, let the engine idle for 10-15 minutes. Now as I stated at the very start, there is no one method of engine break-in that is universally accepted. Some people don't idle the engine for more than 30 seconds and they are still able to break in.
We recommend idling the engine with conventional oil and then changing the oil once the engine is stopped. When the oil is hot, it comes out easily as compared to cold oil.
We take the initial oil out because the engine comes from the factory with small metal pieces still inside the engine known as metal shavings. If we idle the engine and then drain the oil, most of the metal shavings come out with the oil.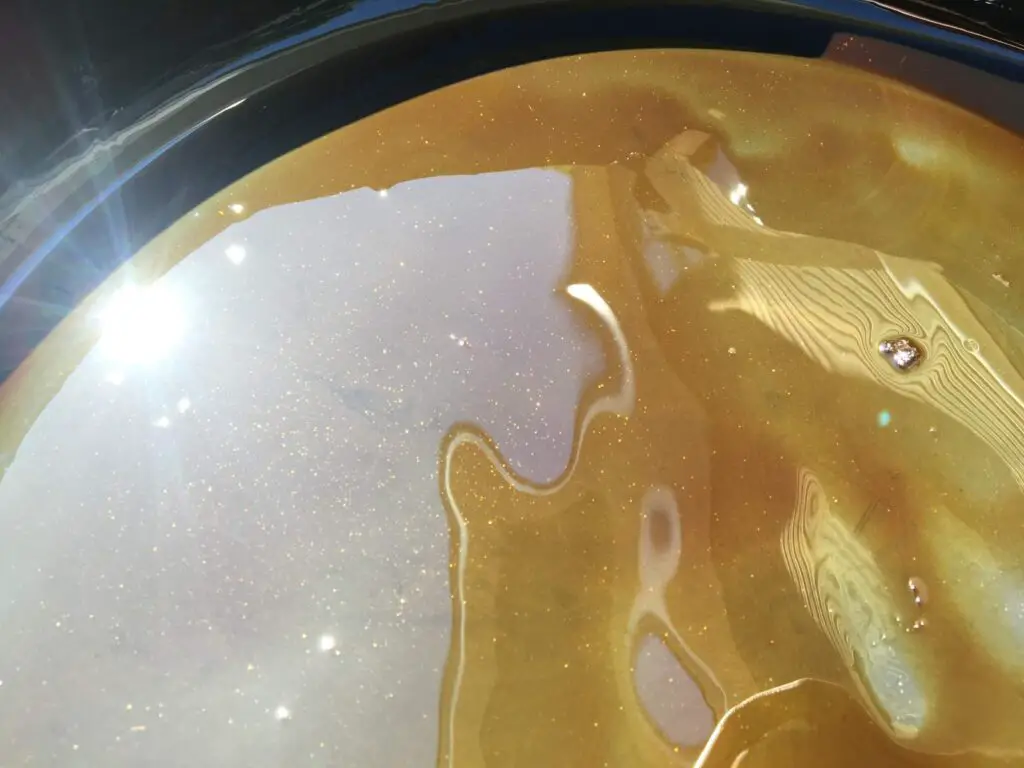 2. Driving at medium to low speed
After idling the engine for 10 minutes and changing the oil, it is recommended to drive at low to medium speed for your first ride. As stated in the owner's manual, the engine shouldn't be driven at full speed during the break-in period.
After your first ride, you should again change the oil, so that the remaining metal shaving comes out. It is best practice to keep replacing oil until you can't see any more metal shavings, but at least 2-3 oil changes are recommended.
3. Driving Full Throttle
After your first ride and change in oil, you should now drive at medium-high speed for a while. After that, you can change the oil to the preferred oil and send it full throttle.
Which Oil should you use for Engine Break
10W30 oil is the recommended oil for Predator 212, 5W30 oil can be used if you live in a colder region. During the break-in period, it is best practice to use conventional oil instead of full synthetic oil.
Synthetic oil is slippery in comparison to conventional oil and will prevent wear which will further prevent the ring to settle. Once your engine is broken-in then you can change to any synthetic oil of your liking.
Modified Engine
As you will know, Predator 212's can be heavily modified. A question that comes up a lot is, whether to break in before modifying or after modifying the engine.
The idea behind breaking in is to make the piston ring settle in its position. If you're not going to take out your piston, there will be no need to break in again.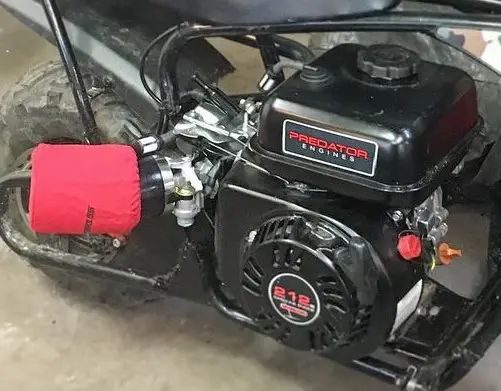 In case you're taking out the piston, it is still a good idea to not put too much load on a modified/racing engine initially.