Can you use a motorcycle engine in a go-kart?
I'm sure a lot of people have thought about this when changing engines, or working on a new go-kart project, "Can I use a Motorcycle engine instead of an Industrial Engine?"
Yes, you can use a Motorcycle Engine on a Go-kart but it will require a lot of fabrication skills to make it work with a Go-kart frame. Can it be done? Yes. But can you do it? It really depends on how skilled you are.
In this article, I will list the motorcycle engines that are commonly used along with a Go-kart.
Shifter Karts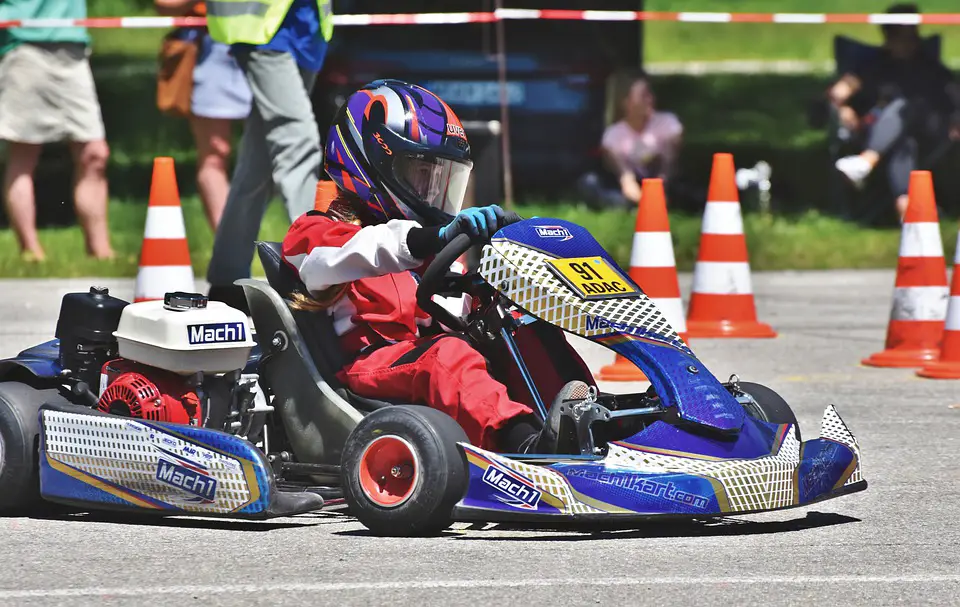 If you've been to your local go-kart racing club you would have found karts with engines that have clutch and gearbox built inside them like motorcycle engines (in fact, most racing karts use a CR125 engine, which is a motorcycle engine). They are referred to as Shifter Karts.
Both the gear shifter and the clutch have to be controlled by hand on these karts, they are placed right next to the steering wheel or next to the seat. They have 6 gears and the neutral gear in between the first and second gear.
If you're planning on making a Go-kart with a motorcycle engine, choosing a Shifter kart chassis is the ideal way to start. If you can get a used chassis from the Facebook marketplace, that will save you some money in comparison to a new chassis.
125cc Engine
2-stroke, 125cc Engines are the most common kind of Engines used on racing tracks. They can produce 40-50 hp power and can reach 90 mph.
The 1999 Honda CR125 is the engine most commonly used in shifter karts, it's an Air-Cooled motor that costs ~$750 and can reach a top speed of about 80 mph.
But there are several other shifter kart engines in the market from Italian manufacturers such as IAME and Vortex which are faster than CR125, with a lot of them specifically made for Go-kart racing.
If you choose to go with a 125cc Engine, you will likely not have to do any kind of machining, welding work on a shifter kart's frame since they are already made for these types of engines.
250cc Engine
Go-karts with a 250cc 2-Stroke Engine are commonly referred to as Super Karts. Superkarts are more popular in Europe, if you're in the US you probably wouldn't have heard much about them, even if you're involved in kart racing.
These karts are ridiculously fast (155 mph top speed!), the most popular engine in this engine class is made by TM Engines, made exclusively for karts. It is only used by highly skilled kart drivers and is probably not what you're looking for.
However, those are engines made specifically for kart racing, there are other motorcycle engines such as Yamaha FZ 250 engine which is an air-cooled engine that makes about 20 hp power makes much more sense to use on a normal go-kart setup.
For more power, something like KTM 300 XC-W can be looked into. It makes about 55 hp.
600cc Engine
We are talking about 4-stroke 600cc engines of course since 2-stroke 600cc will make way too much power for any go-kart. There are no racing classes for go-karts with these engines, these karts are only built for fun.
The engines you can use for this build are Yamaha YZF-R6 or even a Suzuki 750.