The 5 Best Carburetors for Coleman Ct200u
Coleman CT200U, CT200U-EX, BT200x and many other 200cc Mini Bikes such as Massimo MB200, Trailsmaster MB200, all have a Honda GX200 clone engine and therefore will use the same carburetors. This list is useful for you if you own any Go-Kart or Mini Bike that uses a small Honda Clone engine.
The list can be divided into 2 broad parts, stock replacement carburetors, and carburetors for modified engines (Mikuni/Chikuni, etc).
Best Carburetors for 200cc Mini Bikes
1. HIAORS Carburetor
A very standard replacement carburetor for the OEM Carburetor. You should be buying this carb if your current carburetor has broken parts. But note, you're likely looking for a new carb due to your Engine not starting or stalling, you do not necessarily need to replace the carburetors.
Important Note: If your engine is not starting or stalling at high rpm, it is likely due to the carburetor jets being clogged. Make sure to first take apart your Carburetor, clean the jets and observe if it fixes the situation. It is a 5-10 minute process to clean the carb and will likely solve your issue and save you $20.
However, this carburetor has slight benefits in comparison to the OEM carbs. The major positive being the adjustable air-fuel mix screw, unlike the non-adjustable stock carburetors that engines these days come with. The Air-Fuel adjustment screw can save you the headache of needing to open up your engine and clean the carburetor or replace the jets.
The venturi size is 19mm which is perfect if all the other parts of the engine are OEM.
2. Firehot VM22
Switching over to Mikuni/Chikuni style carburetor once you have the stage 1 kit will create a huge and noticeable difference in performance! But, this is not a plug & play upgrade. You will need to change the jets of the carburetor, install it properly and tune it to get the best performance.
The venturi size of this carb is 26mm in the outlet and 22mm in the inlet. A general rule of thumb is to use a carburetor that has a venturi size within 1-3mm of the intake valve, Honda Clones have a 25mm intake valve so this carb is a good addition on a mildly modded engine.
Important Note: You'll need to get a main jet kit or a main jet between #120 and #130, separately because the carb has a small jet preinstalled in it and will limit performance and potentially stall your engine at high rpm.
Make sure to change the jets before you install the carb, I've seen countless complaints on Amazon reviews of all the Chikuni carburetors which could have all been solved by simply swapping the main jets, the problem isn't that the Chikunis are bad, they just require some extra work.
3. Mikuni VM22
The Original Mikuni is the best quality Mikuni (Of course!). There are slight differences between an Original and a clone even though the working is very similar. The original is much more smooth to operate.
Once again, it's recommended to get the main jet kit along with this carburetor because sometimes they come with a #98 main jet, which won't increase your performance significantly. A #125 main jet will work perfectly with a stage 1 kit.
You might be wondering, why these carbs are so much more expensive than a stock version and whether it's worth it. The truth is that, if you've not made any other performance mods then a Mikuni will likely not make a huge difference.
But once you do have an upgraded Air Filter and exhaust then a carb that has bigger holes and is more responsive will be able to supply the combustion chamber with more air-fuel mix and ultimately improve performance.
4. 1PZ UM8-CT2 Carburetor
This is just an alternative to #1 on the list, there isn't much to add to it. This one just has a slightly bigger main jet which makes it a cheap carb upgrade for mildly modded engines if you are not ready to purchase a Mikuni-style carburetor just yet.
It will work just fine with an OEM engine, the venturi size is 19mm. It is slightly expensive for a stock carb but that is likely due to the bigger main jet.
5. PK-1A and PK-1B Tillotson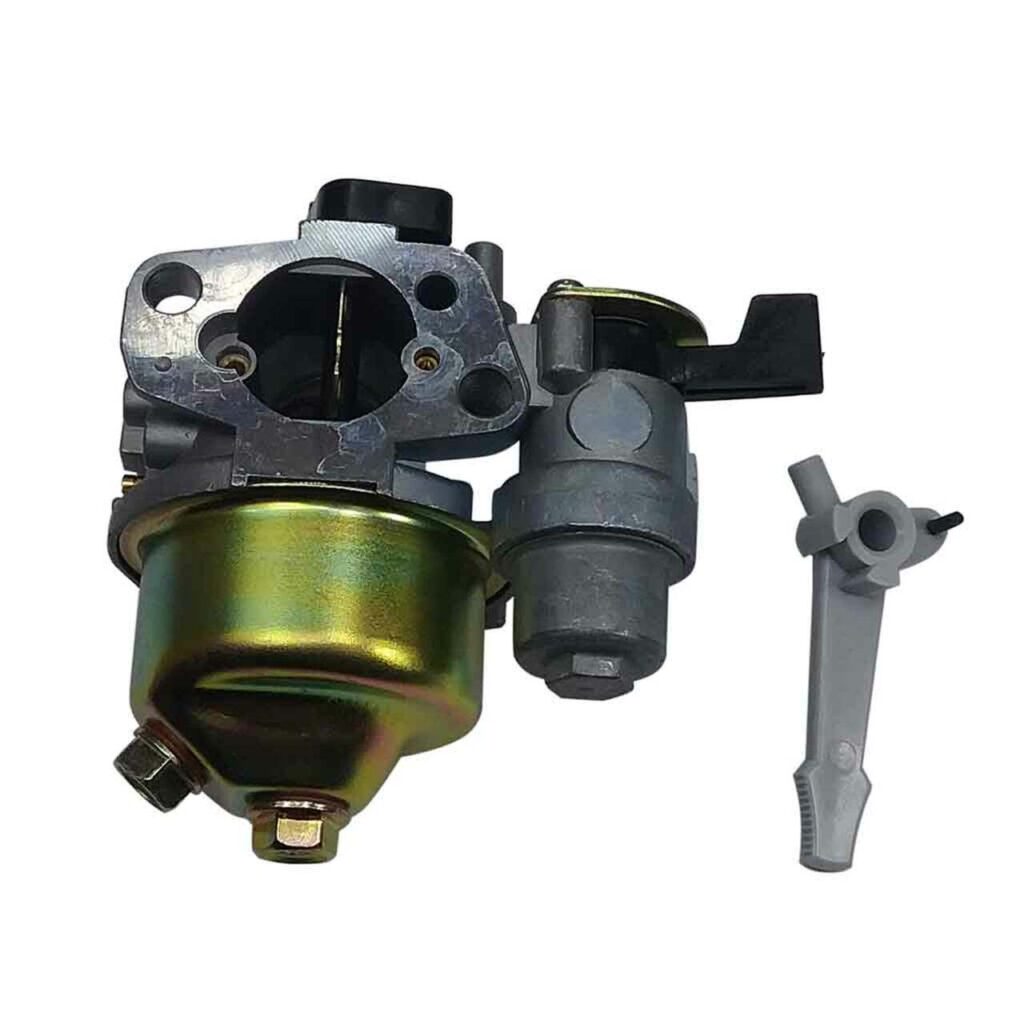 Key Features
Tillotson Carburetor
Main Jet: 0.039″
Low side Jet: 0.028″
Can be used in modified Predator
Tillotson is world-famous for its Carburetors, known especially for being the leader in producing small engine racing carburetors.
PK-1A is a direct replacement for the general carburetor of Predator 212. PK-1B is better for slightly modified. 1B model has better flow in comparison to the 1A model. Both these carbs are a good replacement for stock carbs.