How much does a Mini Bike Costs?
A minibike can cost anywhere between $300 to $1200, depending on whether you want a classic minibike or the new Chinese-made minibikes that are gaining massive popularity these days. It will also depend on whether you want it brand new or not.
There is also an option for you to build it up from scratch, including the frame. That will likely be a lot of work but is relatively cheaper.
Type of Mini Bikes and Cost
Baja Warrior
Baja's minibikes have been the most popular for some time now, the original Baja warrior MB200 has been discontinued. But there are several Chinese-made copies of the MB200 that have taken over the market.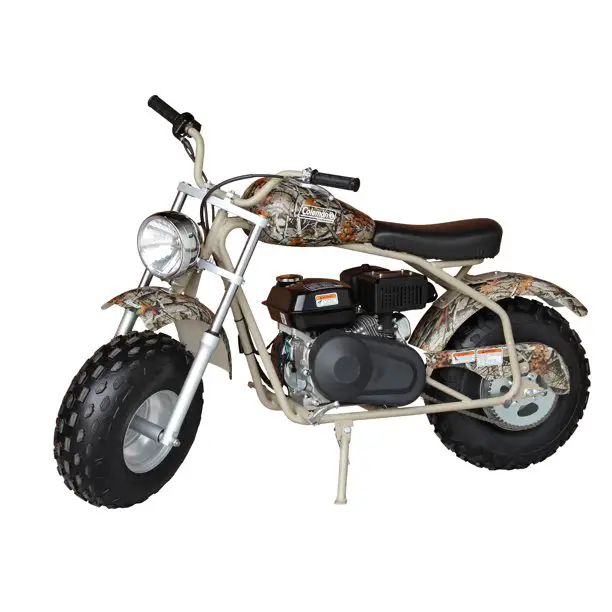 Coleman CT200U-EX
Price: $700-900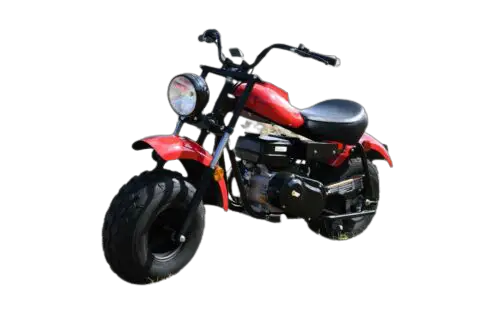 Massimo MB200
$800-1000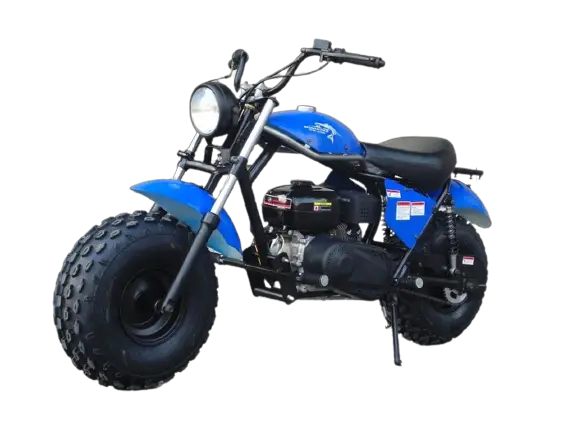 TrailsMaster MB200-2
$1150
All three are very similar minibikes with slight differences. For example, the TrailsMaster comes with a Torque Converter/CVT instead of a clutch, which gives a huge boost in performance. However, torque converters can be installed separately on all three.
They all use Honda (GX200) clone engine, have 19″ tires, hydraulic brakes, and a headlight.
Traditional Minibike
Many of you want to buy a minibike for the nostalgia that these small bikes from the 60s and the 70s bring. If you're one of them, you've got two options. You can either buy one or build one from scratch.
CT200-U
Online Marketplace
You can find many Facebook groups, forums, etc where people are selling classic mini bikes. If you're lucky enough, you'll be able to find a seller willing to sell under $400 in good condition and is near you.
Make sure to closely check the condition of the frame and engine before making any online purchase of a second-hand minibike. If you are confident that you can take a junk and make it run again, you can find some really cheap deals!
DIY
For DIY projects, you've got a few options. Either you can get the frame online or make one from scratch. Making one from scratch will save you a lot of money but will take up a lot of time and effort. If you want to build from scratch, then check this free plan from diygokarts.
If you prefer to get the parts all separately and not bother with welding, then these are the parts you'll need: Frame, Wheels, Tires, Tubes, Sprocket, Axel, Brake, Brake cable, Throttle handle, Throttle cable, Torque Converter/Clutch, and Engine.
| | |
| --- | --- |
| Frame | $0-$300 (0 if you already have all the metals and just need welding) |
| Wheel & Tire (6″) | $40 X 2 = $80 |
| Sproket | $20-30 |
| Brake Kit | $20-30 |
| Throttle Kit | $15 |
| Engine | $100 (Predator 212) |
| Torque Converter/Clutch | $70/ $20 |
As you can see, the biggest variable is the Frame, if we assume that you can find a frame for $150, the total cost of building a mini bike will be approximately $450-500 with all brand new parts.
If you desire to make more hp from the engine, you can add $100-200 for modifications.