The 4 Best Go-Kart Tracks in Buffalo, NY & Nearby
Buffalo has two amusement park types of tracks that are open between April and October. Both of which are excellent to spend weekends with your family. However, the karts aren't the fastest. If speed is all you want and you don't mind a small trip, then there are a few tracks to try out in Rochester. Here are the best tracks near you:
Bayview Raceway & Golf – Outdoor Track in Buffalo
Grand Island Fun Center – Amusement Park with Go-Kart in Buffalo
Genesee Valley Kart Club – Karting Club in Rochester (Only open for Kart Owners)
Indykart Raceway – Indoor Track in Rochester
1. Bayview Raceway & Golf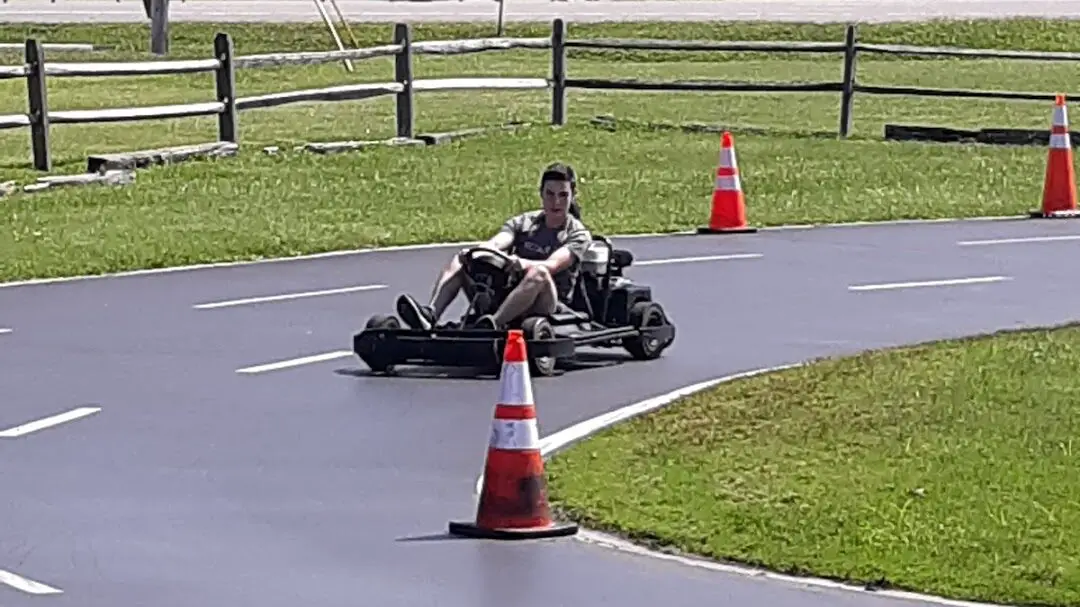 Min Requirement:
54″ to Drive
Pricing:
$15
$9 for Seniors and Kids under 4'6″
Each Race is 17 Laps
Check their Website for Birthday Party/Corporate Events Packages

Visit their Website for Up-to-date pricing, opening-hours, and Online Booking
Bayview Raceway is a family-owned Go-kart track, originally started in 1979, they have added mini-golf to go along with their karts, but they are still famous primarily for the Go-karts.
This can be the perfect place to host your kid's birthday party! Or to just enjoy a family weekend. Especially the pre-teens and early teenagers will enjoy this place.
The Go-Karts won't be the fastest you'll ever drive, but you can still have fun in them. The tracks are outdoors and pretty straightforward with not many curves. Since this is an outdoor track, they remain closed between November and March due to weather.
2. Grand Island Fun Center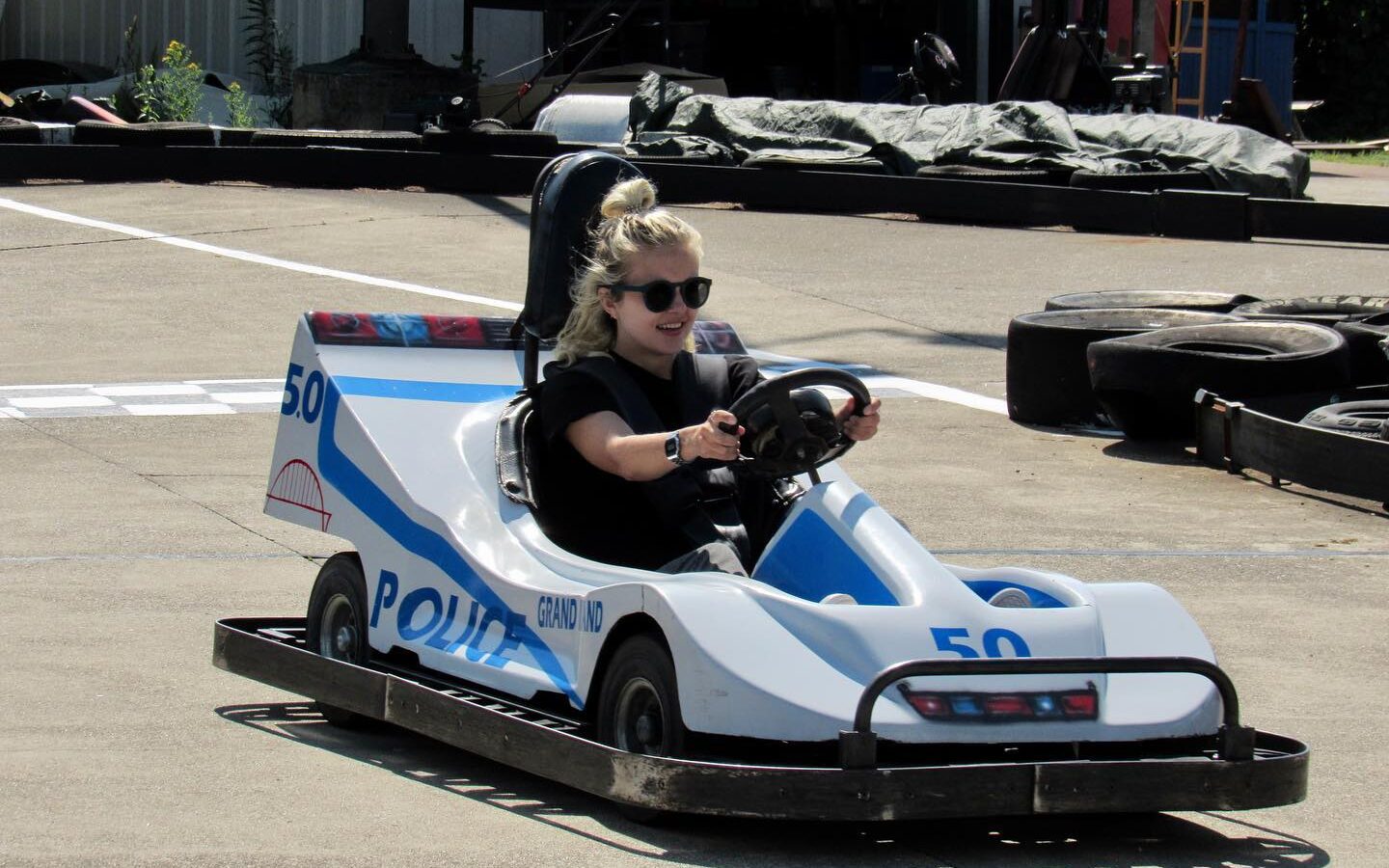 Min Requirement:
56″ to Drive
36″ for Passenger in a double seater
Pricing:
$12 – 1 Race
Each Race is 10 Laps on a 1/4 mile long track
Check their Website for Birthday Party/Corporate Events Packages

Visit their Website for Up-to-date pricing, opening-hours, and Online Booking
Grand Island's fun center is an amusement park with go-karts alongside laser tag, mini-golf, arcade, and water wars!
Like any other amusement park, you won't find a lot of speed on the karts, but it is still good enough for pre-teen kids and non-pro go-karters. However, if you're someone who has done professional karting before, you really won't enjoy the amusement park karts.
Birthday Parties and Group events start from $200/8 Guests all the way up to $900 for the complete facility rental for up to 3 hours. Food & Drinks are available in the facility, you can check the menu here.
3. Genesee Valley Kart Club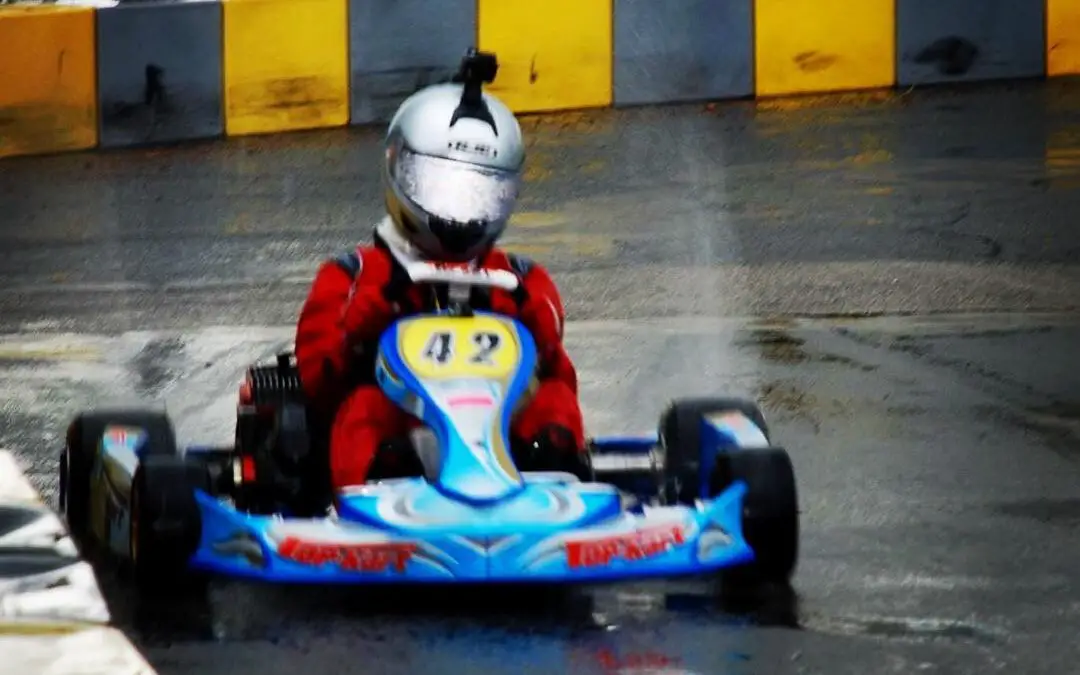 Min Requirement:
5 Year Old

Check their Website for membership pricing and up to date schedule
GVKC is a karting club for kart owners, they are not a rental kart facility. They organize their own club racing that runs from April to October on Sundays. Saturdays are for practice.
Classes
LO206 – For Every Age Class
Comer 50cc – Kid Karts
KT-100, Mini Roc 60cc, Mini Swift 60cc – Cadet
KT-100 and KA-100 – Juniors
KT-100, KA-100, and Shifters – Adults 
Track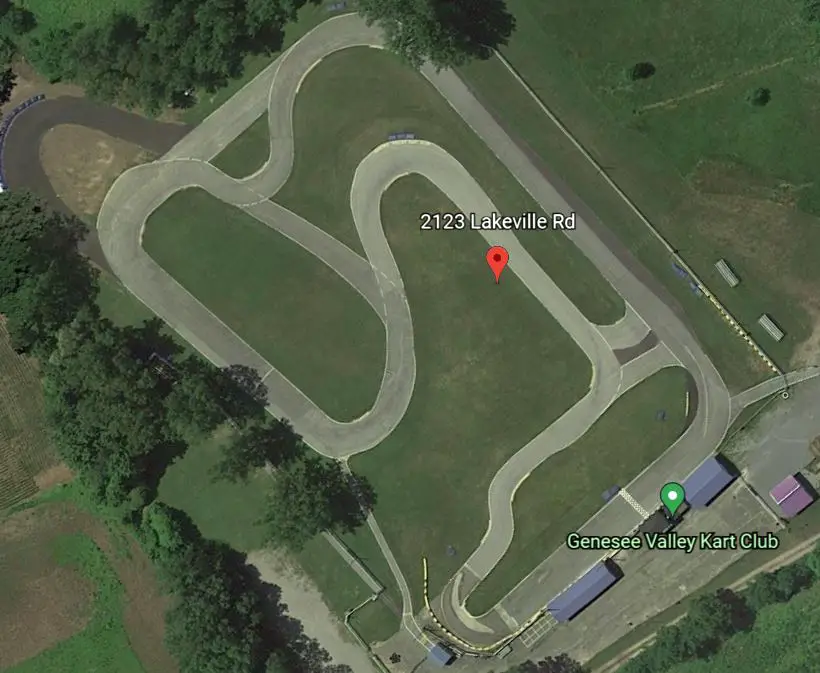 They use 4 different layouts of the track including an Oval track. Check all the layouts here.
The track is very straightforward, with not too many turns but still challenging enough.
4. Indykart Raceway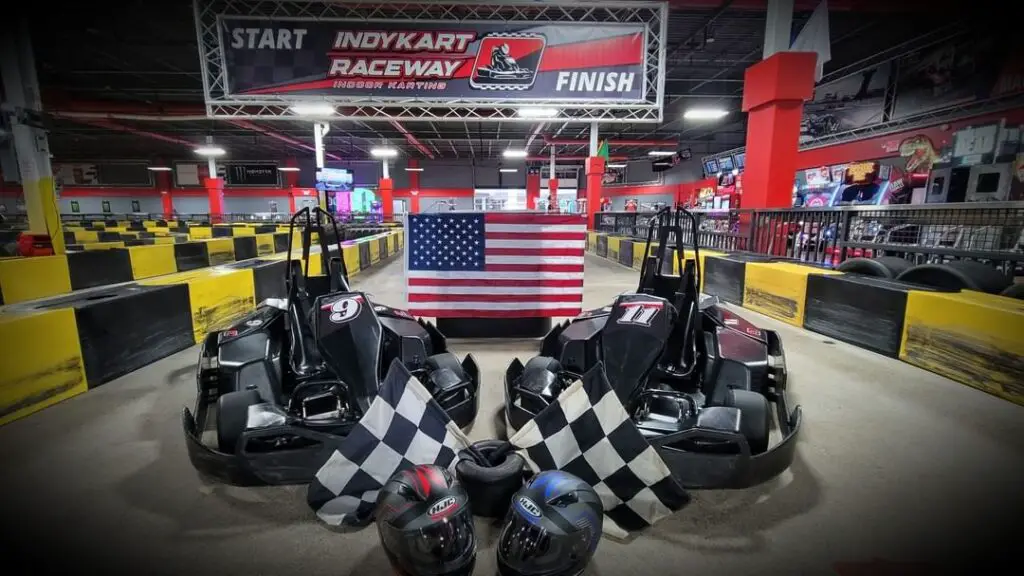 Min Requirement:
4′ and 6 Years old (Junior Karts)
4'10" (Youth Racers)
4'10" and 16 year-olds (Adult Racers)
Pricing (Non-Members):
$20 – 1 Race
$54 – 3 Races
$160 – 10 Races
Pricing (Members):
$16 – 1 Race
$42 – 3 Races
$120 – 10 Races

Annual Membership Costs – $50
(Includes 3 free Races)
Each Race is 14 Laps for Adults/Youth and 10 laps for Juniors. Each race is approximately 7-8 minutes long.
Check their Website for Birthday Party/Corporate Events Packages

Visit their Website for Up-to-date pricing, opening-hours, and Online Booking
Indykart Raceway in Rochester is an indoor go-karting facility with electric karts that can reach 45 mph! These are the fastest rental karts you can experience in the region.
The birthday party package costs $250 and $320 for a group of 8 and includes 1 race and 2 races (for each guest) respectively. Corporates can rent the whole facility for $1000/hour.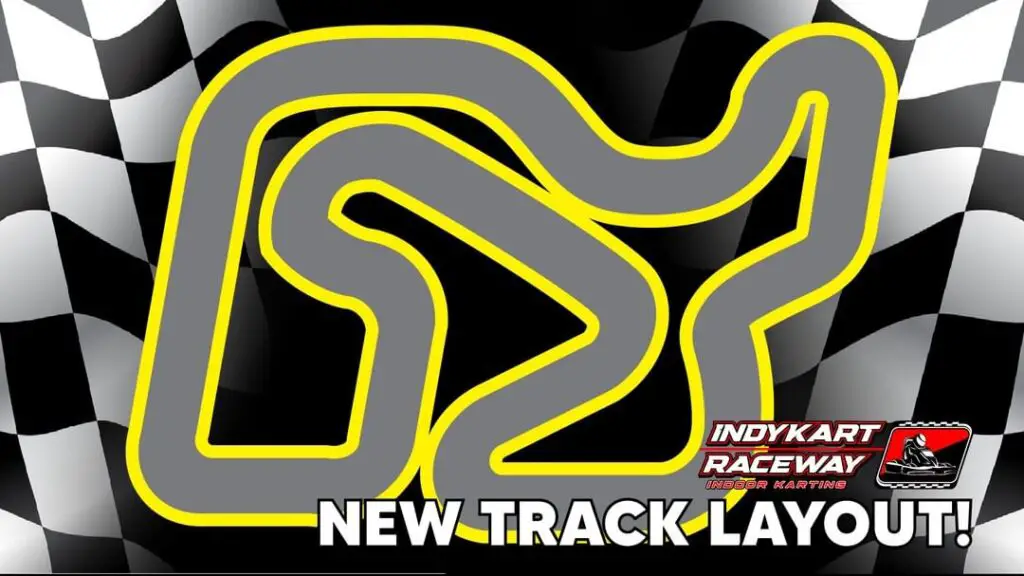 They have several track layouts including an Oval track that they open for rental occasionally.
The track has a bit of everything, decreasing radius turns, increasing radius turns, 90 degrees, hairpin turns, and a straightway path to speed it up!
Note: Juniors and Adults have separate tracks and karts and need to race separately.
For more information about these 2 tracks from Rochester and to find other tracks in Rochester, check out this list.
Note: If this is your first time karting, you should be aware of these rules that are common across all the facilities:
Wear closed toe shoes
Long hairs should be tied back and out of the way (please do this, hairs getting stuck in the kart can cause horrific accidents)
Wear Comfortable clothing
Most importantly, follow the instructions given on the track.
Did we miss out on any other nearby track? Let us know and we will check them out!