Top 5 Free Mods for Predator 212 (More Power)
Performance parts for Predator engines can get expensive very quickly and we all know that the reason that Predator engines are so popular is that it is super cheap and easily available.
Therefore it is understandable that not everyone is ready to spend $100+ on stage 1, stage 2 kits, etc on top of the $100 engine.
Here are a few of the free modifications that you can make that will increase the performance of your engine. Please note: Most of these modifications will require machining/welding work.
1. Governor & Oil Sensor Removal
The first mod you can do which is free of cost and won't require any machining is to remove the governor and the oil sensor.
Governor is a mechanical device inside your engine that prevents the engine from going above 3600 rpm. Removing the governor will change the 3600 rpm limit to 5000 rpm, and add 1-1.5 hp to the stock engine.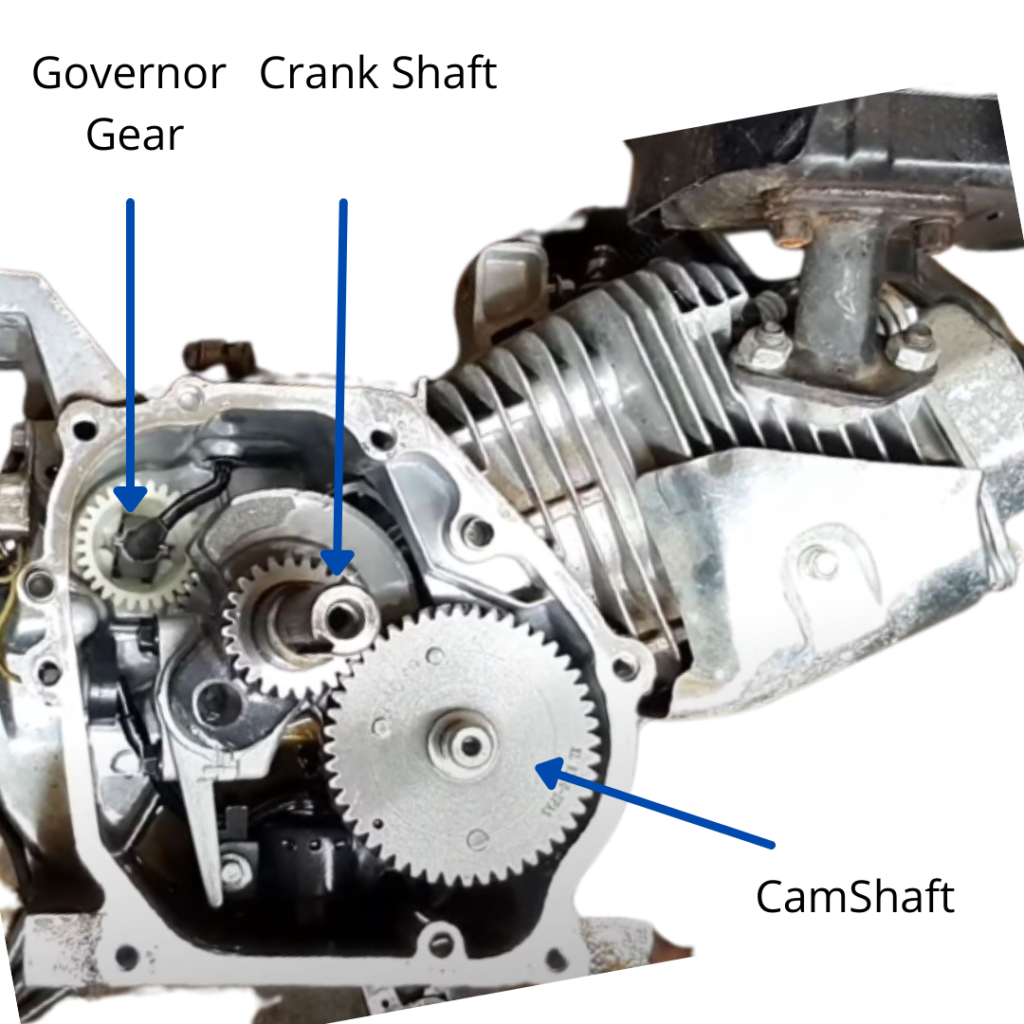 The process of removing the governor can take some time if this is your first time working on these engines.
We have a step-by-step guide on how to remove the governor that might help you.
The oil sensor can also be removed along with the governor, it won't increase any power but the oil sensor can be frustrating, it switches off the motor too many times when you're driving off-road.
2. Modifying the Air Intake
The second most popular upgrade to these engines is upgrading the air filter, you can buy a completely new aftermarket air filter for $30 or you can make some modifications to the stock air filter.
With a better Air Intake, your engine will be able to provide the carburetor with more air which in turn can mix it with more fuel and make more power.
It is very popular to get an upgraded air filter as the only mod because it is cheap and easy to install which will save you both time and money.
But if you really don't want to spend any money, you can make some customizations to the stock air filter.
For a custom air intake, you can drill/cut out some holes in the plastic piece of the stock intake. This will increase the amount of air that will reach the air filter inside the box. While cutting/drilling holes, make sure that you do it from the front.
It is recommended to buy an aftermarket air filter than making holes. The stock air filter might not be able to clean the excess amount of air.
3. Drilling the Carburetor Main Jet
Once you have an air intake that is bringing in a lot of air, you'll need to match it up with a bigger carburetor main jet.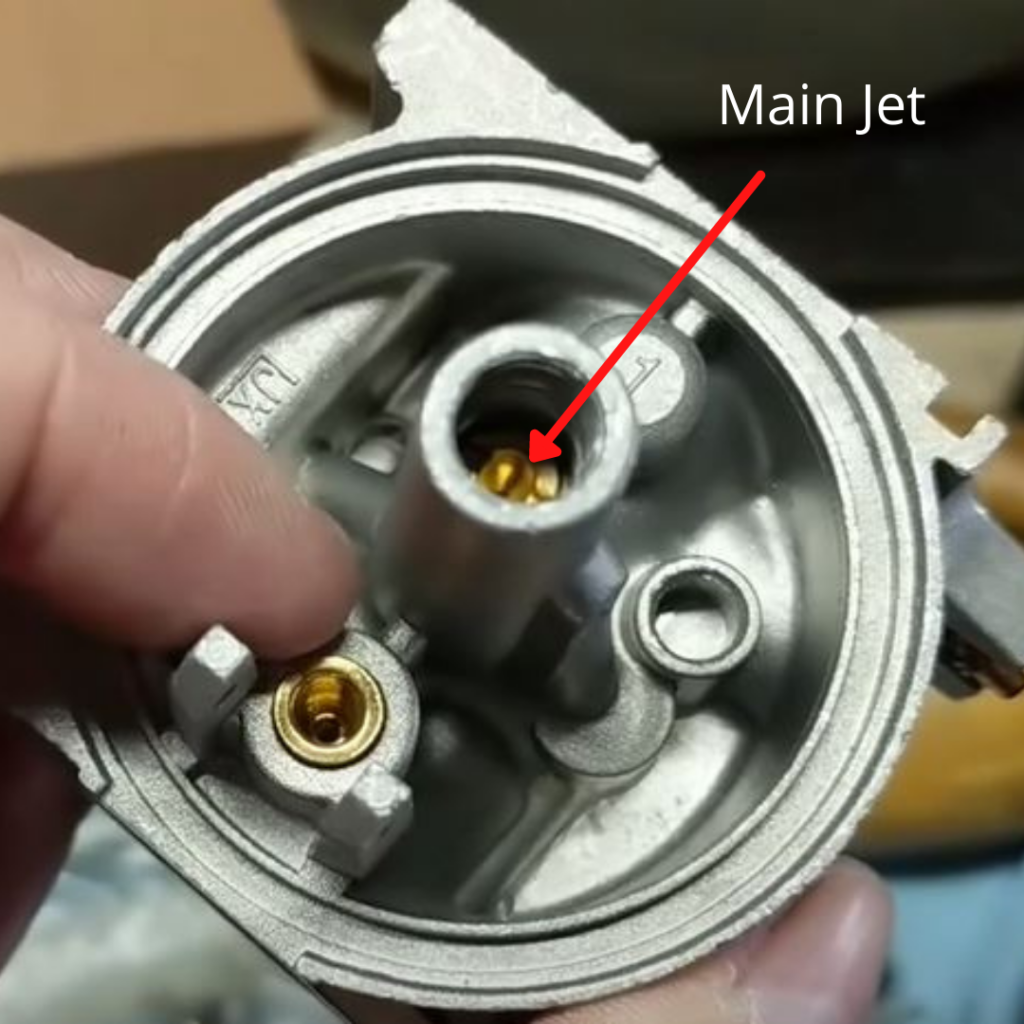 The stage 1 kits come with an already drilled down main jet, but since we are trying to be cost-effective here, you can drill a bigger hole on your already existing main jet in the stock carburetor.
Ideally, the main jet should be 0.036″-0.038″ if you're going to do other mods from this list (intake and exhaust).
4. Making a Custom Header
Now we have an air intake that takes in more air and a carburetor that provides the air with the right amount of fuel. Both these mods will mean that more fuel is being burnt and we need a better exhaust to get the burnt gas out and increase performance further.
To make a custom exhaust, you'll need a 90-degree bent pipe and a 10-15″ long pipe. The process will require some machining and welding, but it is cost-effective in comparison to buying a new exhaust.
You'll most probably need someone's help for welding and machining, so this isn't really a free mod unless you can do the welding work yourself. It will still cost some amount to get pipes, etc. Here is a good video showing how to do it from "Vasily builds".
As with other mods on the list, if you want to avoid the hassle, you can simply buy an exhaust kit instead of making your own exhaust.
5. Shaving the Engine Head, Porting and Polishing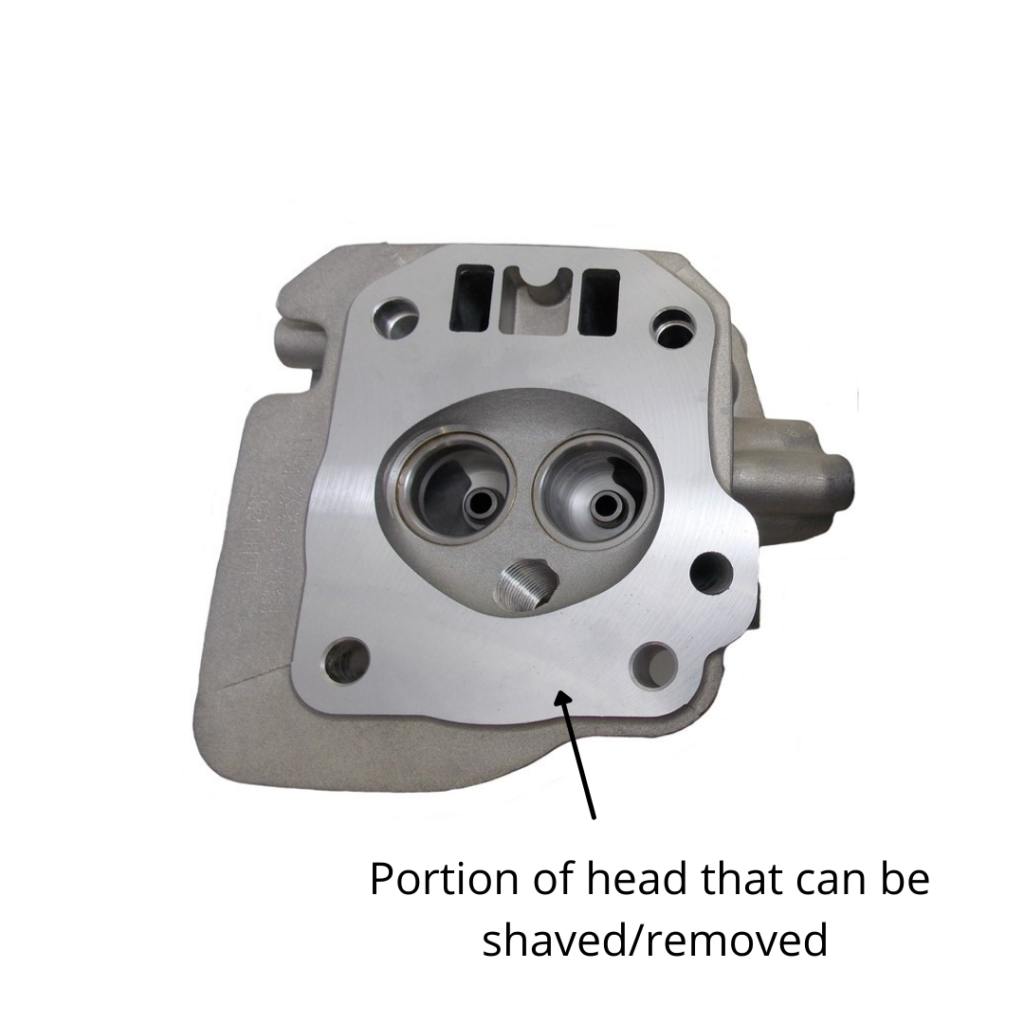 Shaving the Cylinder head will increase the compression, making the air more compressed when the piston is at the top dead center. Which will increase the power.
It is free of cost if you already have a belt sander or any other tool that will help shave the head.
Porting and polishing will allow for a better flow of air from the intake to the engine and from the engine to the exhaust pipe.
You can find lots of tutorials on youtube about how to make better ports. Hemi engines already come with a very nice porting.
Summary
The Predator 212 engine can be heavily modified with very little cost, you can upgrade your intake, exhaust, carburetor, and engine head with little to no cost.
But, it requires a lot of machining and welding work. If you're building an engine for the first time, you might be better off getting a stage 1 kit, which includes an intake, exhaust pipe, and carburetor jetting as their main components, so you won't have to deal with the machine work.
Check out our guide for the other "non-free" mods you can make to the Predator 212 engines.