Best Tracks for Go-Karting in Miami & Nearby
Miami has some awesome Indoor and Outdoor Go-Kart tracks that are worth trying out! You can be assured of having a lovely racing weekend with your family/friends.
Even though most people only go Karting for fun, it is definitely not limited to that. If you or your kids are interested in motorsports, then karting is the perfect way for them to enter the world of motorsports and Miami has tracks and professionals that can help you on your journey!
Here are the best tracks for Karting in Miami:
AMR Motorplex – Outdoor Track in Homestead
K1 Speed – Indoor Track
Miami GP Raceway – Outdoor Track (Currently Closed)
Dezerland Park – Amusement Park with Go-karts
1. AMR Motorplex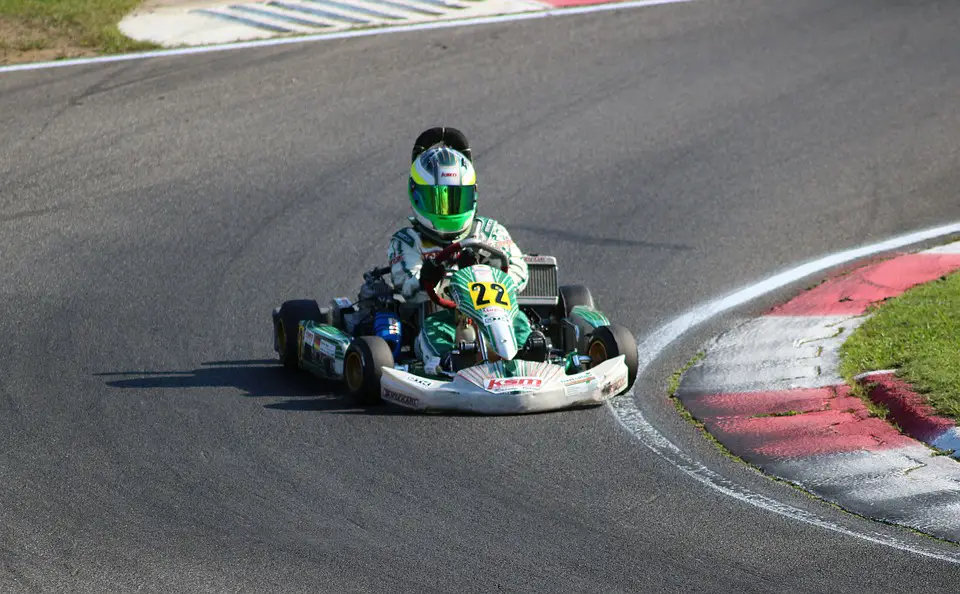 Min Requirement:
60″ and 14 Years Old

Pricing(Rental):
$25 – 1 Race
$45 – 2 Races
$65 – 3 Races
(More options available, check their website)
Pricing (Kart Owners):
$50/driver
$10/non-driver
For 1 day pass.

Check their Website for Up-to-date pricing, opening-hours, and Online Booking
AMR Motorplex is an outdoor track located right next to the famous Homestead–Miami Speedway which is used for NASCAR.
If you're looking for an outdoor karting experience, AMR motorplex is one of your best options in South Florida. You can rent their karts, or you can also take out your own kart and practice on their 0.7 miles, 12 turn circuit for a $50/driver day pass.
The rental karts have their separate tracks, the top speed on these karts is 45 mph and unlike the other indoor karting options, you can actually reach a very high speed here.

You do not require to bring a helmet or neck collar with you for experiencing a rental kart, they are rented along with the kart. The only requirements are to have a closed-toe shoe on while you're racing and a signed waiver from your parents if you're under 18 (form available on their website).
For competitive racers, they host 2 events in a year with races once or twice every month throughout the year. The classes are the usual 2-stroke from 50cc kid karts all the way up to 125cc shifters. LO206 and Tillotson 225 also have their separate class.
Apart from their own events, you can expect other championships for Southern Florida to be held on this track.
2. K1 Speed Miami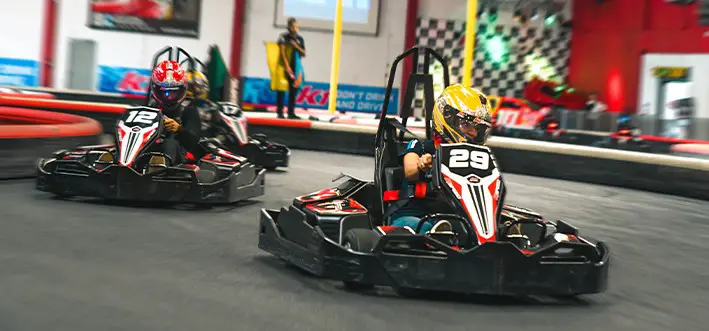 Min Requirement:
48″ (Junior Kart)
58″ (Adult Kart)

Pricing:
1 Race – $24.95
2 Races – $44.95
3 Races – $59.95

Check their Website for Up-to-date pricing, opening-hours, and Online Booking
Spread across 40 centers in the world, K1 speed is one of the most popular indoor Kart racing facilities. If you're looking for a place to organize events like your kid's birthday then this place is perfect for you.
You don't require a driving license, or your own go-kart, helmet, etc. They provide it all on the spot.
The Go-Karts are electric, with a 20 hp engine and a top speed of 45 mph for Adult karts. However, you're likely not going to achieve those speeds because of various reasons.
You can book an online event for any special occasion such as birthdays and race together as a group, apart from karting, you can also enjoy some table-based games while you're there.
For competitive racing, K1 organizes league racing in every one of their centers once a month, for both adults and juniors.
They have 2 tracks in the Miami center, both have a lot of hairpin turns and 90 degree turns.
Food and drinks are also available, but you're only allowed to drink after you're finished driving. They also won't allow you to bring any drinks from outside.
3. Miami GP Raceway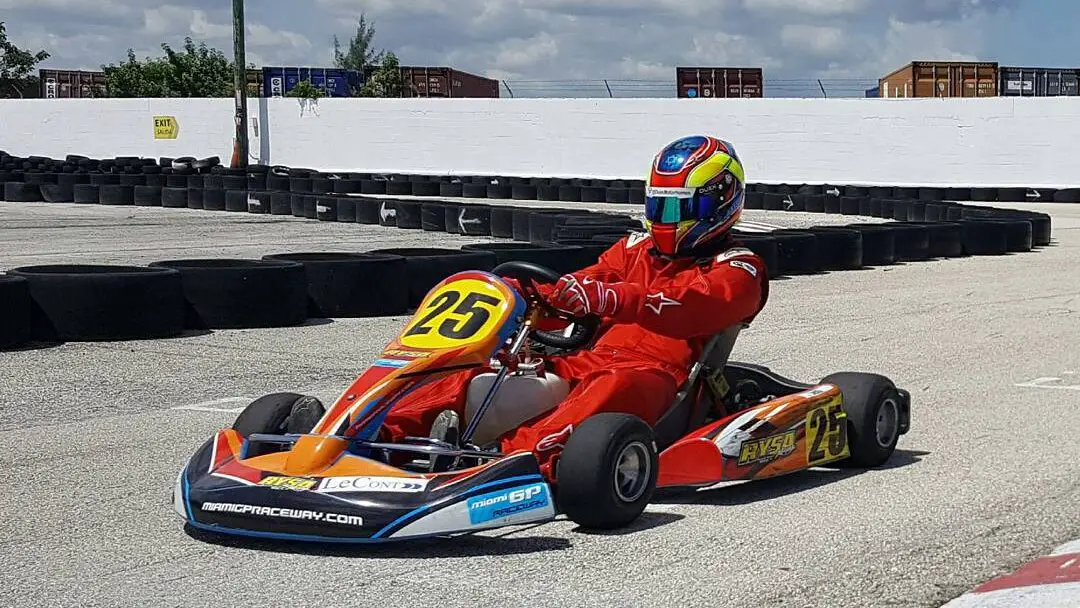 Pricing(Rental):
1 Race – $25
3 races – $65
6 races – $100

Check their Website for Up-to-date pricing, opening-hours, and Online Booking
Please Note: This place is currently closed (due to Covid), we do not know if and when they will reopen! Contact them before visiting.
Another Outdoor track that is situated in Opa-Locka (approx 15-20 minutes from downtown Miami). They too have karts for rental!
The tracks are ½ mile long with 11 turns. If you want to experience the true adrenaline rush, then this place is a must-visit!
4. Dezerland Park Miami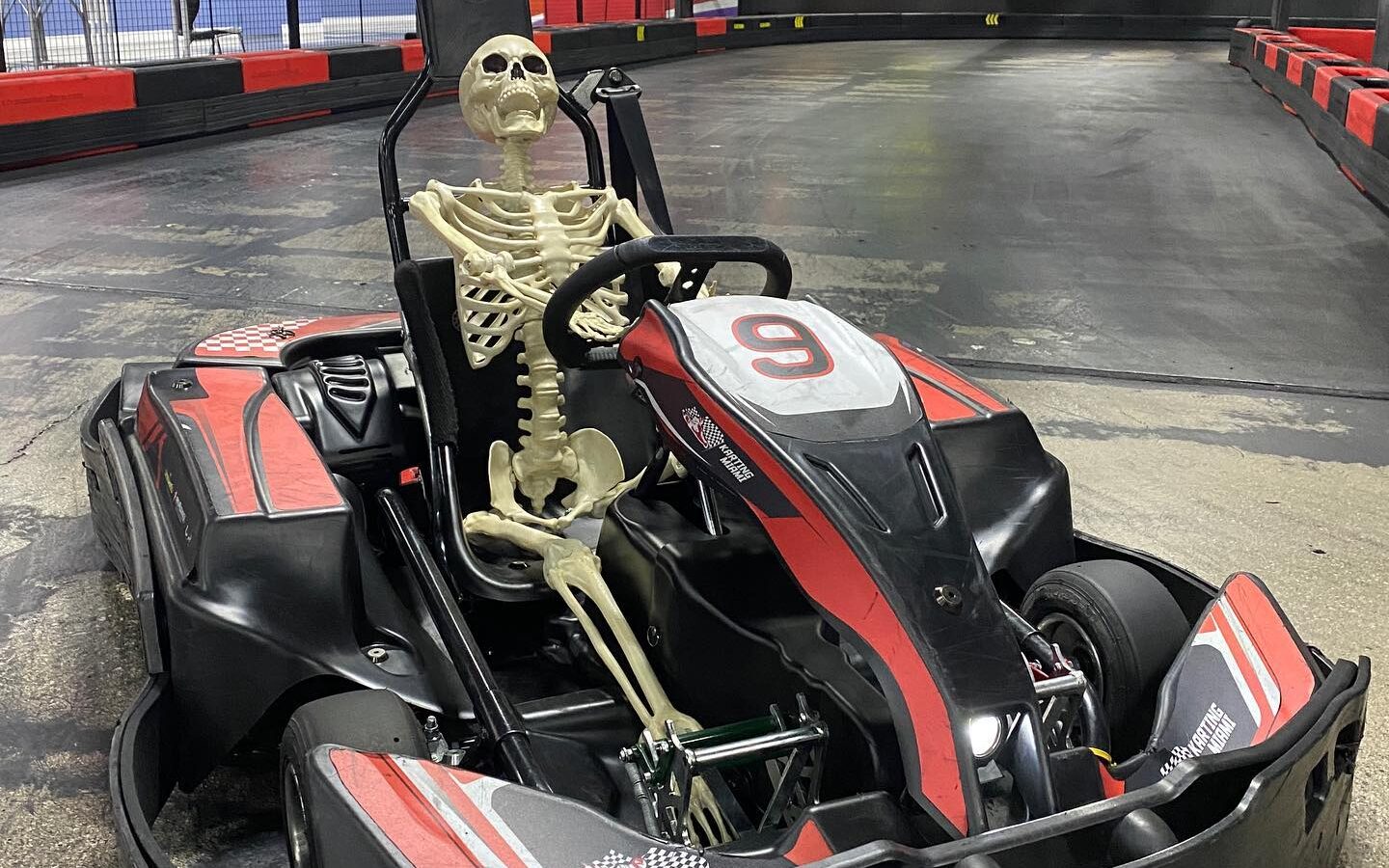 Min Requirement:
48″ (kids)
58″ (Adults/Teens)

Pricing:

Cadet Track (for kids)
Pro Track (for adults)
1 Race $20
3 Races $45
5 Races $65

(pricing me change, check their website for up to date pricing)

Check their Website for Up-to-date pricing, opening-hours, and Online Booking
This place offers much more than just karting, they have bumper cars, a trampoline park, and much more. The park is 250,000 sq feet.
The karts are electric and according to them these karts can reach speeds as high as 40 mph in ideal conditions, but you're likely not going to reach such speeds, the kart's speed can also be remotely changed by the staff member controlling the remote, to keep everyone safe.
The tracks are indoors and are different for adults and kids, so if you want to race together with your kid then that won't be possible.
Food and drinks are available throughout their park, they do not allow any food from outside but they do allow you can take a cake or cupcakes in case of booked events.
Overall, it's definitely a place for you to try out!