The 3 Best Go Kart Tracks in Virginia Beach
Looking for a place to celebrate your kid's Birthday? Or maybe you want to challenge your friends to a mini f1 race? Try out Go-Karting, it will be an experience that you'll remember. There are 2 Go-Karting facilities in Virginia Beach and 1 in Portsmouth, all have their unique features.
First-time Go-Karting? There are a few rules common across all the facilities:
To be able to race, you must sign a waiver or get it signed by your parent if you're under 18.
You must wear closed-toe shoes while driving
If you have long hair then the hair has to be pulled back in a pony tail or bun.
Apart from those 3 rules, every karting center have their own rules for minimum height requirements, some also have a minimum age requirement (we have included the minimum requirements of all the centers in the list, please check the requirements before you visit).
And that's all! No need to have your own karts, or helmets, or any other safety gear. The facilities provide it all, you can simply arrive and drive.
1. LeMans Karting – Portsmouth
Min Requirement:
48″ & minimum of 8 yrs old (Junior Karts)
60″ & with gov't issued driver's license (Adult Karts)
(11 years old or above can get in adult karts but must complete JR Driver Training)

Pricing (Adults):
1 Race – $25
2 Races – $45
3 Races – $50
Pricing (Juniors):
1 Race – $12
2 Races – $24
3 Races – $30

Please visit their Website for Up-to-date pricing, opening-hours and Online Booking
Located in Portsmouth, a short drive from Norfolk. LeMans Karting is the best indoor racing track near you. They have karts and tracks for drivers of all different skill levels.
Their karts are Gas-Powered and can go as high as 52 mph! They have 3 tracks (courses) for you to choose from.
Their "Beginners course" is mostly straightforward with wide turns, their "intermediate course" and "Mega Track" are full of sharp turns and will test your skills to the fullest.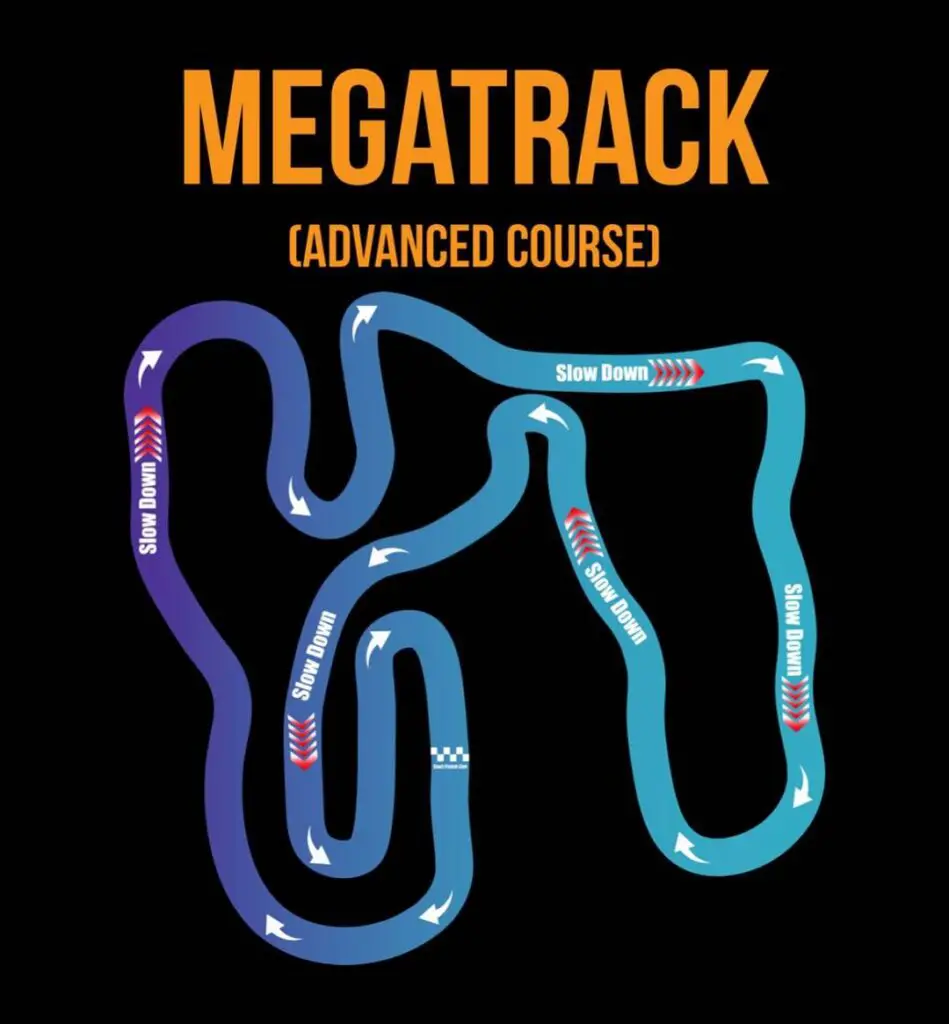 Overall, you won't regret traveling to LeMans karting.
What People Are Saying About LeMans Karting
"This place is awesome! These go-karts are really fast… like legitimately fast. I had so much fun. I've been to the autobahn go-kart tracks, and this was even more fun. My hands, arms, and legs have been sore for 2 days, and they'll still be sore tomorrow. The employees do a great job, and I mean that for everyone I encountered from the counter to the track. The races run extremely efficiently. We made reservations for 12 on a Saturday. We stayed until about 2:30. After driving home, we decided to go back at 7:30 to race the mega track, and we stayed until close. We live 30 minutes away. I'm glad I found this place."

– TP (Google Review)
2. Motor World
Min Requirement:
36" (battery-powered karts for 3-year-olds)
42" (Juniors)
58″ (Adults)

Pricing (Adults):
1 Race $10
5 Races $45
3 Laps for $11.00 (on Road Racer 1/2 Mile Track)
3 Hours Unlimited – $70 (for anyone above 48″)
3 Hours Unlimited – $30 (for anyone below 48″)

Please visit their Website for Up-to-date pricing, opening-hours and Online Booking
The Motor World in Virginia Beach is full of tracks and go-karts. They have as many as 11 tracks and 250 karts! That is a lot to choose from. Check all their tracks and Karts on their website.
The best thing about this place is that they offer karts and tracks for nearly every age, from 3-year-olds to Karting Pros with the adult karts capable of reaching 40 mph.
Apart from Karting, they also have paintball and mini-golf courses. Overall, Motor World is definitely a place worth considering if you're looking for a fun day out with your kids.
What People Are Saying About Motor World
"A friend wanted to check this out as a group and have just a bit of fun. The different tracks had multiple levels available for all ages and there was enough staff to do most things. The best option we had as all adults was the Euro Track as it was the most speed at about 20-30 mph and a fun course. The rest were pegged for more family-friendly options and had pretty decent tracks/karts. The mini-golf we didn't get a chance to play but looked like a great plan to keep older kids and younger all alike entertained. Not a bad spot to relax with the fam or friends but it will cost you some good money depending on your choices. Cheers!!"

– Justin Carpenter (Google Review)
3. Apex Entertainment Virginia Beach
Min Requirement:
58″ and over 16 years old

Pricing (Adults):
1 Race $25

Please visit their Website for Up-to-date pricing, opening-hours, and Online Booking
Even though they offer Go-Karting, Apex Entertainment is much more than Karting. They have Laser Tags, Bowling, Rope courses, Bumper cars, and a lot more.
They have bumper cars for kids above 44″, but their Go-Karts are only for adults. The Karts are all-electric and can reach as high as 45 mph. The electric karts usually have a lot of acceleration off the bat, so if you're someone who loves a good take-off then this is the place to visit.
What People Are Saying About Apex Entertainment
"Had a great time celebrating my birthday here. A lot of stuff to do mini-golf, bowling, and go-kart racing, and more. While bowling we ordered food and drinks. The pizza was cooked perfectly and tasted great as well as the buffalo chicken strips and mozzarella sticks. Overall a great experience for my first time visiting."

– Justin Carpenter (Google Review)