What size are Crankshaft bolts for Predator Engines
The Predator Engine's crankshaft thread is a bit different from the normal 18 threads per inch bolts.
When you're installing a torque converter or centrifugal clutch, the 18 threads per inch bolts will not work for these Engines. The bolts you need are:
Crankshaft bolt size for Predator 212
For a Predator 212, you'll need a 5/16″-24, which is a fine threaded bolt with 24 threads per inch. A regular 5/16 bolt with coarse thread will not be of use for a Predator 212 engine. 
According to Predator 212's user manual, the shaft size for a predator 212 is 3/4″ Diameter x 2.43″ L. Their keyway is 3/16″ and the tapered end is 5/16″ – 24.
The power take-off diagram of Predator 212: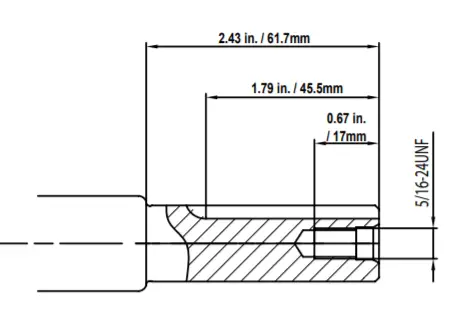 If you're trying to install a clutch, you'll need the right-sized washer and lock washer along with the bolt, this Clutch bolt kit on amazon will save you some time trying to find the parts individually in the hardware store.
Crankshaft bolt size for Predator 420
If you're looking for the bolt size for the predator 420 Engine, you'll need  3/8″ – 24 bolts, which again is fine threaded. This bolt will also work with other predator engines such as the 301cc, 670cc and for the Honda motors such as GX340 and GX390.
This kit on Amazon will work fine for the clutch installation.
The Power take-off diagram: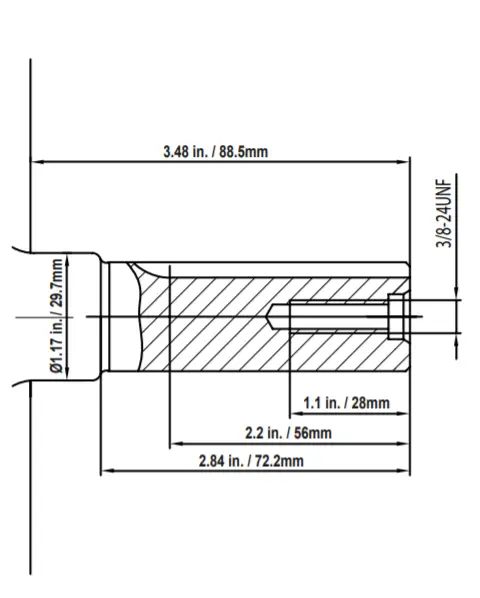 Other Predator Engines:
For 301 cc, the same 3/8″ – 24 bolts used in 420cc will work fine. 
The 79cc horizontal engine has the same shaft end taper as the predator 212 of 5/16" – 24. So this kit will also work well for the 79cc Engine.
The 670cc has the same crankshaft dimension as the 301cc and 420cc and will require the 3/8″ – 24 bolts
(All the data is taken directly from Harborfreight's user manual)
How to tighten the bolt?
The problem that you might face during the tightening process is that the crankshaft spins along with the bolt. You will need a clamp to hold the shaft to prevent rotation, or if you're installing a centrifugal clutch then a flat head screwdriver can do the job.
Final Thoughts – CrankShaft Bolt Size
Just make sure to ask specifically for the 24 threads per inch bolt if you are going to buy it from a hardware store. These can be hard to find.